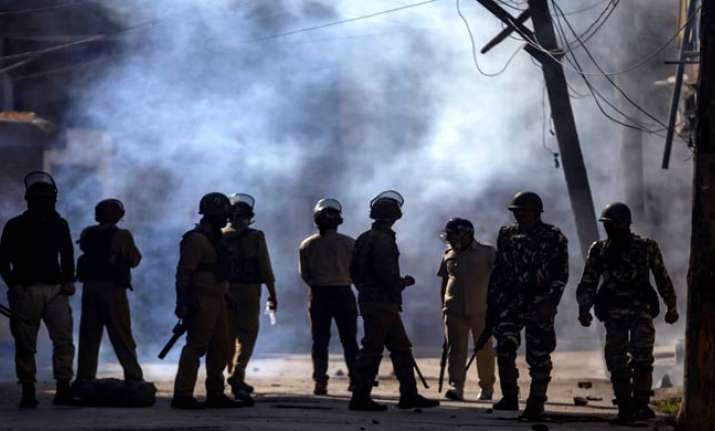 The Jammu and Kashmir government has dismissed a dozen  employees from their services for their alleged involvement in anti-national activities.
"Reports on their anti-national activities prepared by the state police were forwarded to the Chief Secretary, who then directed respective heads of departments to issue orders terminating their services,"  a top official told IANS.
The dismissed employees include an assistant registrar of Kashmir University, besides others from education, revenue, public health, engineering and food supplies.
"The state government invoked Article 126 of the state constitution to carry out the action," he added.
Authorities said some of the dismissed employees were already booked under the Public Safety Act (PSA), while others have evaded arrest.
At least 91 people have been killed and over 12,000 injured in the last 104 days of the ongoing unrest since July 9, a day after the killing of top militant Burhan Wani.
Wani was popular among Kashmiris, due to his activity on social media and many photos and videos posted by him on social media against Indian rule in Kashmir and soon after his killing, it sparked demonstrations across the valley as protesters clashed with the police and paramilitary forces, and even attacked government installations.
Given the numbers and the intensity of the crackdown, many are calling it the biggest in the state's volatile history. South Kashmir, which has been the nerve centre of the protests, has seen the biggest crackdown in the state. In the four districts of Anantnag, Kulgam, Shopian and Pulwama, neraly 1,800 people have been arrested and another 500 detained under preventive detention.
The crackdown also witnessed a ban on the newspapers, mobile internet has been snapped along with partial communication blockade and the approximate business losses have been estimated at more than Rs 10,000 crore.