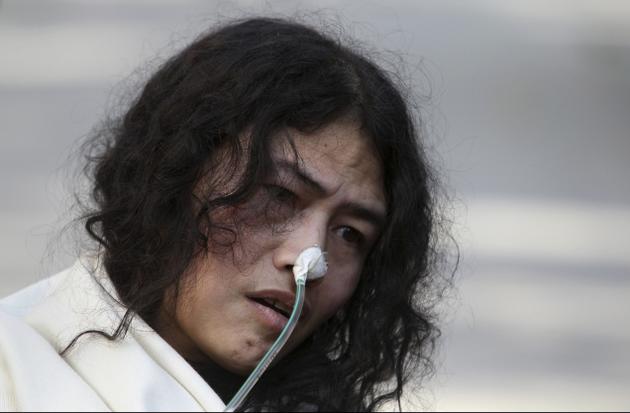 Irom sharmila, the iconic activist who has been on a fast for the past 16 years demanding withdrawal of the Armed Forces Special Powers Act (AFSPA), today announced that she will break her fast and contest elections in Manipur. 
Reports said she could break her fast on August 9. 
"I will break my fast as the government has failed to give any positive response," Irom told agencies, adding that she would now fight the upcoming state elections to resolve the issues.
She was re-arrested on March 2, just two days after she was released when a court found her not guilty of the charge of attempt to commit suicide.
Sharmila began her non-violent protest in November 2000 after 10 people including two children were killed by troops of the Assam Rifles near a bus stop at Malom, on the outskirts of Imphal.
AFSPA, which is in effect in many parts of northeastern India and Kashmir, gives security forces sweeping powers to search and shoot on sight. The act is criticised for allegedly allowing security personnel to abuse human rights.
Earlier this month, the Supreme Court strongly rebuked the army, saying it cannot use "excessive or retaliatory force" even in troubled areas. With regards to Manipur, it said the situation was never a "war-like" threat to national security that warranted the act.