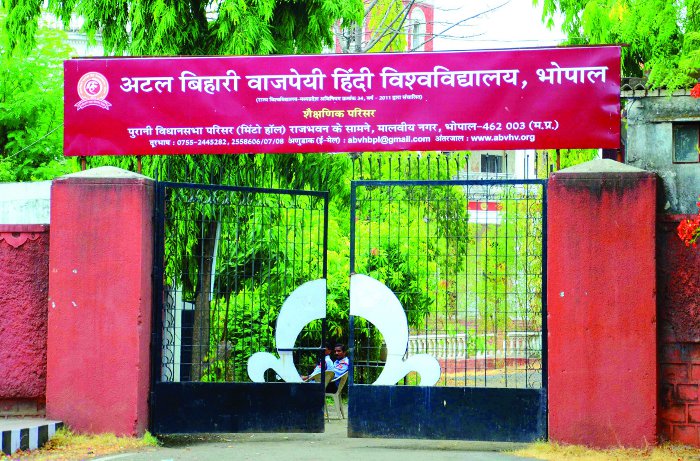 The engineering course at Atal Bihari Vajpayee Hindi Vishwavidyalaya (ABVHV) in Bhopal, which is being offered only in Hindi, has found few takers as only a dozen students have applied for 90 seats in three of its major streams.
The university, which has been launched by BJP's MP government, endeavours to promote Hindi language and instill nationalism in its students.
According to a report in The Indian Express, there are virtually no takers for the engineering course that no more than a dozen students have applied for the 90 seats that are available in Nagar (Civil), Vaidyut (Electrical) and Yantrik (Mechanical) streams this year.
When asked about poor turnout in admissions, ABVHV Vice-Chancellor, Prof Mohanlal Chheepa said,""Even if we get just one student, we are committed to starting the course from this year. We are swimming against the tide. English took root 250 years ago, Hindi will require a few years to catch up."
The VC also said that one doesn't learn swimming without getting into water. Students will learn Hindi terminology once they begin using it.
"About 80 per cent of engineering students in MP come from rural areas and are comfortable only in Hindi medium. Students who enrol with us will have no difficulty because we will provide them online access to dictionaries for quick translation," said a senior university official told The Indian Express.