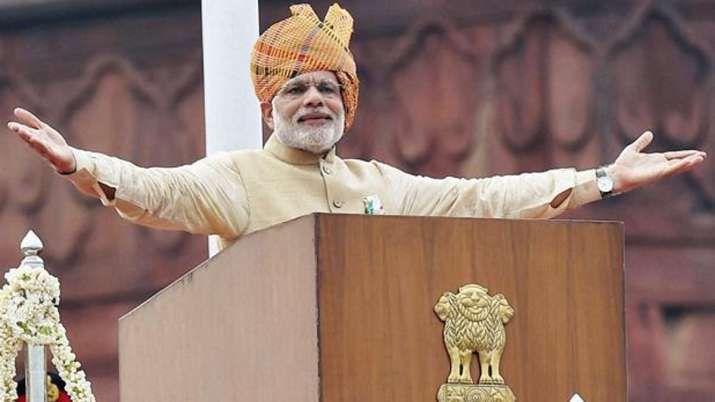 Prime Minister Narendra Modi on Thursday announced the creation of a chief of defence staff (CDS) as head of the tri-services -- in his address to the nation from the ramparts of the Red Fort on the occasion of 73rd Independence Day.
The prime minister said the CDS would ensure synergy among the three services and provide effective leadership to them.
A high-level committee set up to examine the gaps in the country's security system in the wake of the Kargil War in 1999 had called for appointment of a Chief of Defence Staff as a single-point military adviser to the Defence Minister.
On Thursday, PM Modi unfurled the Tricolour and led the nation in celebrating the 73rd Independence Day -- in an event that began at 7.30 am. 
Delhi was put on high alert ahead of the Independence Day and in the wake of intelligence warning following the revocation of Article 370.
Security was ramped up in the national capital with police barriers put in place across the city.
Heavy police deployments were made in areas within a 3 km radius of the Red Fort.
Stay tuned to this space as we bring to you live and latest updates on the Independence Day celebrations across India