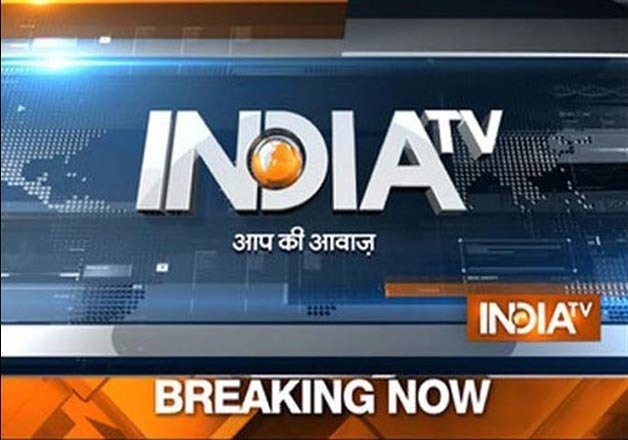 National News
'Problems in government, not in family': Akhilesh Yadav
The all-out war between Uttar Pradesh Chief Minister Akhilesh Yadav and his uncle Shivpal Singh Yadav has now come out in public. Amid reports of a widening rift within the family, the UP CM sought to downplay the 'fight' and said that "it is a fight in government not in family".
SC rejects plea against 'government funding' to Hurriyat leaders, slams lawyer for using word 'separatists'
The Supreme Court on Wednesday rejected a public interest litigation (PIL) that sought to declare as "unconstitutional and illegal" the alleged release of government funds to Hurriyat leaders and also slammed the lawyer for calling them as 'separatists' and refused to use that term in its order.
Accused in Siwan journalist's murder, accused Kaif claim innocence, says he had no role
Mohammed Kaif, alleged sharp shooter and an accused in the murder of Siwan journalist Rajdeo Ranjan today came before the media and denied his involvement in the killing of the scribe and claimed that the journo was in fact very close to him.
Modi meets Ghani: Three agreements, Rs 7,600 cr pledge for Afghanistan and a warning for 'state-sponsored terrorism'
India on Wednesday pledged nearly Rs 7689 crore (USD 1 billion) for Afghanistan's capacity and capability building in spheres such as education, health, agriculture, skill development, empowerment of women, energy, infrastructure and strengthening of democratic institutions. PM Modi announced the decision to allocate the sum after a meeting with Afghan President Ashraf Ghani in Delhi. 
Don't panic over increasing cases of chikungunya and dengue: Union Health Minister tells Delhiites
Union Health Minister JP Nadda today urged the people of Delhi not to panic over surging cases of chikungunya and dengue and focus on stopping the breeding of mosquitoes. "There is no need to panic. We need people to cooperate. Breeding of mosquitoes should be stopped," JP Nadda said.
Cauvery row: Normalcy returns to Bengaluru, partial curfew in force
Normalcy returned to violence-hit Bengaluru after violent protest over Cauvery River water shook the city for two days. The city police said that curfew has been lifted from 16 police station limits of Bengaluru.
Navjot Singh Sidhu formally quits BJP
Days after announcing his own political party 'Awaaz-e-Punjab', cricketer-turned-politician Navjot Singh Sidhu today formally resigned from his BJP membership. According to reports, Sidhu has sent his resignation to BJP president Amit Shah.
International News
India strongly rejects UNHCHR's J&K reference, says 'ambiguities' in its governance
India today once again strongly rejected UNHCHR's reference to Jammu and Kashmir saying it was concerned at 'persisting ambiguities' in the UN body's governance and maintained that the violence in the state was 'choreographed from across the border'.
Hillary Clinton to resume presidential campaign after bout with pneumonia
Democratic candidate Hillary Clinton is all set to resume her US presidential campaign following a bout of pneumonia. The former US Secretary of State had called off plans to visit the West Coast on Monday after she stumbled off a curb during the 9/11 anniversary ceremony on Sunday morning.
Barack Obama nominates Indian-American woman to be federal judge
US President Barack Obama has nominated a 47-year-old Indian-American woman attorney to the US District Court bench in New York, the White House has said. "I am pleased to nominate Diane Gujarati to serve on the United States District Court bench. I am confident she will serve the American people with distinction," Obama said in a statement.
Business News
Annual wholesale inflation rises to two-year high of 3.74 pc in August
Country's wholesale inflation soared to a two-year high of 3.74 per cent in August from 3.55 per cent in July. The inflation for some commodities remained rather high: Potatoes (66.72 per cent), pulses (34.55 per cent) and fruits (13.91 per cent). But onion prices were down 64.19 percent in August this year, against the like month of the previous year.
Volvo launches India's first plug-in hybrid SUV at Rs 1.25 crore
Swedish carmaker Volvo today launched India's first plug-in hybrid sports utility vehicle (SUV), priced at Rs 1.25 crore (ex-showroom Delhi). Once fully charged, the seven-seater Volvo XC90 T8 Excellence can run for 40 km without any emission.
Now, government pensioners can track status via SMS, online
Finance Ministry has launched a web portal that will enable over 11.61 lakh government pensioners to track the status of their pension. They will also be provided with SMS facility for tracking status of pension process and their grievance registration as well as disposal, a notification issued by the Ministry said.
Entertainment News
Clash of Titans: After SRK, Ranveer Singh to have a clash with Dabang Salman Khan
Actor Ranveer Singh, after locking horns with Shah Rukh Khan in 2015, will reportedly have a big box office clash with superstar Salman Khan on Christmas next year. As per media reports, Ranveer's 'Padmavati' and Salman's 'Tiger Zinda Hai' will hit the silver screen at the same time -December 2017.
Pan-India tour with Jio: Big B connects with over 3.5 lakh school students via Reliance network
Megastar Amitabh Bachchan, on Tuesday, interacted with over three lakh students from 100 different schools while stationed at his office in Mumbai. Big B reportedly did this with the help of telecom service Reliance Jio, which has been rolled out recently.
'Raaz Reboot hasn't leaked, it was bogus file,' says Vikram Bhatt
Filmmaker Vikram Bhatt on Wednesday played down the reports that his upcoming movie 'Raaz Reboot' has been leaked online. He said that the film which is said to be leaked is a bogus file in its name was made available online to warn miscreants.
Sports News
Rio Paralympics: Javelin thrower Devendra Jhajharia bags gold medal
India's Devendra Jhajharia won gold medal in the men's javelin throw F46 event at the 2016 Rio Paralympics on Wednesday. Devendra won gold in the javelin event at the 2004 Athens Paralympics with a record throw of 62.15 metres, becoming only the second gold medallist at the Paralympics for his country.
Cauvery water dispute: Bengaluru FC-Tampines Rovers clash to be held behind closed doors
In a major disappointment for the Bengaluru FC fan base, the much-awaited AFC Cup quarter-final match-up between Bengaluru FC and Tampines Rovers will now be played behind closed doors, with the city in turmoil owing to the Cauvery water dispute.
Russian group hacks WADA database, accuses Williams sisters, Simone Biles of doping
A group of Russian hackers that claimed to have secured access to the database of World Anti-Doping Agency alleged that American tennis stars Serena and Venus Williams and Rio Olympics gold medallist gymnast Simone Biles were allowed to consume banned substances.