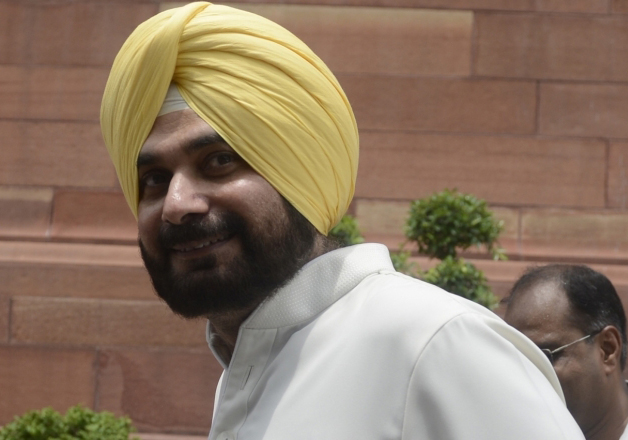 Days after announcing his own political party 'Awaaz-e-Punjab', cricketer-turned-politician Navjot Singh Sidhu today formally resigned from his BJP membership. 
According to reports, Sidhu has sent his resignation to BJP president Amit Shah. 
The latest development comes within a week after Sidhu announced a new political front along with hockey player-turned-politician Pargat Singh and the Bains brothers (Balwinder Singh Bains and Simarjeet Singh Bains), saying that his fight was against the system and the leaders who had 'ruined' the Punjab where Assembly polls will be held next year.
Meanwhile, Sidhu's wife and BJP MLA from Amritsar (East) Navjot Kaur Sidhu has also resigned from the state Assembly membership. 
"I am an individual, I have only picked up issues of my zone. Not being allowed to do. This isn't democracy, this is dictatorship. If I raise social issues, how is it anti-party activity?" she said.
Navjot Singh Sidhu, who had resigned from the Rajya Sabha back in July, was elected to the Lok Sabha from Amritsar twice between 2004 and 2014. 
His wife, Navjot Kaur was elected to the Assembly in 2012 from Amritsar as a Bharatiya Janata Party candidate.
Awaaz-e-Punjab will contest all 117 assembly seats in the upcoming elections, Sidhu had said earlier this month, adding that "the fight is against the system that has ruined Punjab and people with selfish interests".