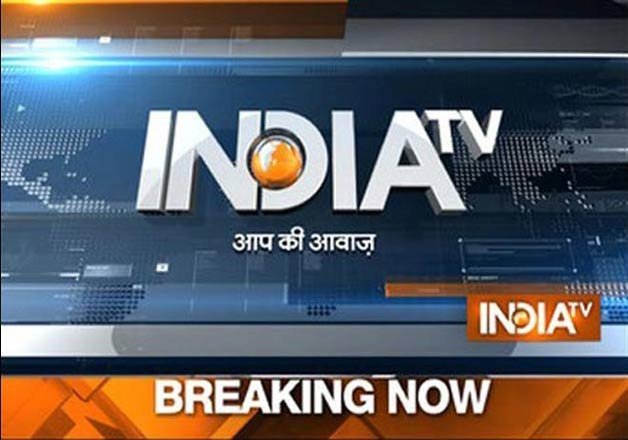 National News
'Jailed' Hurriyat leaders reject Mehbooba Mufti's invite for talks with all-party delegation
Rejecting Jammu and Kashmir Chief Minister Mehbooba Mufti's invitation to join the talks with the all-party delegation of Parliamentarians, Hurriyat leaders on Sunday said that "delegation does not have a clear agenda." Read More
'My husband is innocent, I stand by him', says former AAP minister Sandeep Kumar's wife
Sacked Delhi minister Sandeep Kumar's wife Ritu, today defended him by saying he has been falsely implicated in the outrage. In an interview given to India Today, Ritu has come out in former AAP minister's support saying she stands by him and the truth will come out soon. Read More
Protests, violence in Kashmir as all-party delegation holds talks with Mehbooba Mufti
On the day when Parliamentarians belonging to various political parties arrived in Srinagar to hold talks with sections of society, over a hundred people have been injured during protests in south Kashmir on Sunday. Read More
EC reminds govt for CBI probe into alleged Karnataka RS poll graft
Laying groundwork to check foul play in elections to the Upper House and Legislative Councils, the Election Commission (EC) has reminded the government to get the allegations of use of money power in the recent Karnataka Rajya Sabha polls probed by the CBI. Read More
Proud of Mother Teresa's elevation to sainthood: PM Modi
Expressing his happiness over Mother Teresa's elevation to sainthood, Prime Minister Narendra Modi said that it is a memorable and proud moment. The Pope today declared Mother Teresa as Saint Teresa at an event in Vatican City. Read More
International News
'Saint Teresa of Calcutta': Pope Francis canonises Mother Teresa in Vatican ceremony
Just 19 years after her death, Mother Teresa was declared a saint by Pope Francis of the Roman Catholic Church in a canonisation ceremony in Vatican City today in the presence of over a lakh of her followers from all over the world. Read More
You have Australia's support for NSG bid, Malcolm Turnbull assures PM Modi
Prime Minister Narendra Modi's Australian counterpart Malcolm Turnbull today assured his country's support for India's entry into the Nuclear Suppliers Group (NSG) as the two leaders met on the sidelines of the G20 Summit. Also, they agreed to deepen the bilateral defence and security cooperation. Read More
Afghanistan: Bus, overloaded with passengers, collides with truck; 34 killed
In a collision between a bus and a truck in Afghanistan's southern province of Zabul today, at least 34 persons were killed and 21 wounded, an official said. "The accident took place on the Kabul-Kandahar highway in Jaldak area. Both the vehicles caught fire after the crash," a police official said. Read More
Business News
Urjit Patel takes over RBI's charge from Raghuram Rajan
Urjit Patel today stepped in the shoes of Raghuram Rajan as he took over the charge of Reserve Bank of India (RBI). The new Governor of the central bank has his immediate task cut out -- finishing the 'unfinished agenda' of his predecessor on completing 'deep surgery' of banks and winning the war on inflation. Read More
Panama Papers case: I-T department sends 200 info exchange requests
In its probe of Panama Papers case, the Income Tax department sent about 200 requests invoking various tax information exchange treaties in order to obtain banking and other financial data of Indians named in the list. Read More
BRICS an influential voice in intl discourse: Modi ahead of G20
Describing BRICS as "an influential voice in international discourse", Prime Minister Narendra Modi today said it was the grouping's shared responsibility to shape the global agenda. Leading from the chair, Modi addressed the BRICS Leaders Meeting here, before the 8th annual Summit in Goa from October 15-16.
Entertainment News
Silver screen to ramp: Sunny Leone to walk at New York Fashion Week
Bollywood actress Sunny Leone will be walking for designer Archana Kochhar at the upcoming New York Fashion Week. She says it is like a 'dream come true' moment for her. Read More
Plastic controversy! Emraan Hashmi opens up about his silent war with Aishwarya Rai Bachchan
Bollywood actor Emraan Hashmi opened up about his tiff with beauty queen Aishwarya Rai Bachchan over his 'plastic' remark on her. He said that his comment on Aish was not personal and he would like to apologize to her whenever they meet. Read More
BO Report: Sonakshi Sinha's 'Akira' earns over Rs 10 crore till Saturday
Actress Sonakshi Sinha's action-packed movie "Akira" has amassed Rs 10.45 crore in two days of its release. The film is having a steady run at the box-office. Directed by filmmaker A.R. Murugadoss, "Akira" released on Friday. Read More
Sports News
US Open: Sania, Bopanna propel to next round; Paes crashes out of tournament
In a mixed day for India at the US Open, tennis stars Sania Mirza and Rohan Bopanna won but veteran Leander Peas' campaign came to an end as he was beaten in a second-round mixed doubles match at Flushing Meadows. Read More
Ponting appointed brand ambassador for Tasmania
Former Australian cricket captain Ricky Ponting has been appointed brand ambassador of his home state Tasmania and will join a government-led trade mission to the subcontinent that will explore export opportunities.
Sindhu, Malik likely to be new faces of Swachh Bharat  
Rio Olympics medalists P V Sindhu and Sakshi Malik, besides olympian Dipa Karmakar are likely to be the new faces of Swachh Bharat Mission for creating awareness about Prime Minister Narendra Modi's initiative.