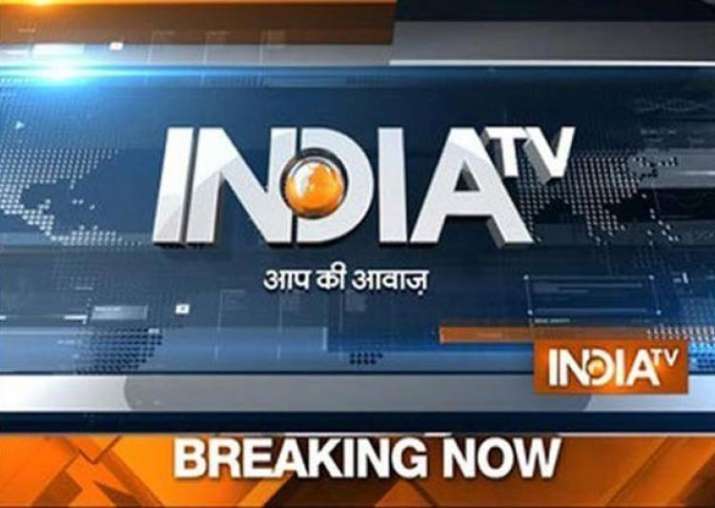 National News
Rajnath Singh appeals for damage control in Kashmir; trains guns on Pak
On the last day of his visit to the valley of Kashmir, Home Minister Rajnath Singh appealed for restoration of peace saying the Centre wants an emotional relationship with the state and not just need-based, even as he warned Pakistan not to interfere in India's internal affairs. Read more
GST likely to come up for debate in Rajya Sabha this week, Arun Jaitley to meet state FMs
Long-awaited GST Bill is likely to be listed for discussion in the Rajya Sabha this week after Finance Minister Arun Jaitley meets state finance ministers on Tuesday. Read more
Kashmir unrest: Policeman injured in attack dies, death toll reaches 46
The violence in Kashmir in the aftermath of killing of Hizbul Mujahideen commander Burhan Wani today claimed 46th life when a policeman, injured in the attack on a police station in Kulgam district on July 15, succumbed at a hospital in Srinagar. Read more
Kashmir requires political solution, Omar Abdullah tells Home Minister
The state of Jammu and Kashmir, which is currently coping up with the violence that triggered off after Hizbul commander's death, requires a political solution and not economic packages, former Chief Minister Omar Abdullah told the visiting Home Minister Rajnath Singh today. Read more
AAP MLA Amanatullah Khan arrested for threatening woman, Kejriwal attacks Modi
Another Aam Aadmi Party MLA found himself in police net today. Okhla MLA Amanatullah Khan was arrested by police on Tuesday on charges of allegedly threatening a woman with dire consequences. Read more
AN-32: After 48 hours' failed search, IAF lodges missing complaint with Tamil Nadu police
After failing to locate AN-32 transport aircraft that went missing on Friday, the Indian Air Force has lodged a formal missing complaint with Tamil Nadu police. Read more
International News
KP Oli to quit as Prime Minister of Nepal; escapes no-confidence vote
With defeat standing just steps ahead of him, the Prime Minister of Nepal, KP Oli, today announced his resignation from the post without facing the no-confidence motion vote. Read more
ASEAN nations fail to reach a consensus on South China Sea despite rounds of talks
The dispute over the South China Sea doesn't seem to be nearing a settlement as the main grouping of Southeast Asia apparently has no consensus among themselves on how to deal with China's territorial expansion in the disputed territories. Read more
Iraq: Suicide bombing kills 14 in Baghdad, IS claims responsibility
Baghdad: In an attack by a suicide bomber at a security check point in northern Baghdad today, at least 14 people lost their lives, Iraqi officials said. Read more
Business News
Govternment seeks applications for Bankruptcy Board chief
Government is looking to hire a chairperson and three whole-time members for the Insolvency and Bankruptcy Board as it moves towards implementation of a law that will make debt recovery process more effective.The Board is being set up under the Insolvency and Bankruptcy Code, 2016 approved by the Parliament as well as notified by the government in May. The Act consolidates and amends laws relating to reorganisation and insolvency resolution of corporate persons, partnership firms and individuals in a time bound manner.
Lenders to auction eight Kingfisher cars on August 25
8 cars belonging to Vijay Mallya's Kingfisher, will go block on August 25, in a bid to recover a puny part of nearly Rs 9,000 cr he owes the banks, said media reports. SBICAP Trustee, an investment banking arm of the State Bank of India, will auction these cars. The reserve price has been set at Rs 14 lakh.
Entertainment News
Ranveer Singh reacts over Salman Khan's 'breaking chair on his head' comment in most polite way!
New Delhi: Ranveer Singh is a lively, high-spirited and a powerhouse performer. He recently gave a glimpse of all these traits when he went berserk while attending the screening of Salman Khan and Anushka Sharma starrer 'Sultan' in Paris. Read more
This WhatsApp message from Hrithik Roshan's mother will force you to hit gym right now
New Delhi: Hrithik Roshan is, undoubtedly, one of the fittest actors in the industry. His chiselled body, perfect abs and robustness is something that anyone would envy for. Read more
Sports News
MCA chief Sharad Pawar to call it a day after body accepts Supreme Court's verdict in toto
The president of Mumbai Cricket Association (MCA), Sharad Pawar, 75, is set to step down from his position in six months' time as the state body accepted the verdict by the Supreme Court on sweeping reforms in the Board of Control for Cricket in India (BCCI) and its affiliates in toto. Read more
Rio-bound Narsingh Yadav fails dope test, cries foul
India's hope in Rio Olympics' wrestling competition Narsingh Yadav has been virtually ruled out of the Games after failing in a dope test National Anti Doping Agency (NADA). Read more
Javelin thrower Neeraj Chopra creates history, becomes first Indian to win gold in athletics
Setting a world record of 86.48m, India's javelin thrower Neeraj Chopra won the gold medal at the IAAF World U-20 Athletics Championship in Bydgoszcz, Poland on Saturday. Doing so, he has become the first Indian athlete to become a world champion at any level. Read more