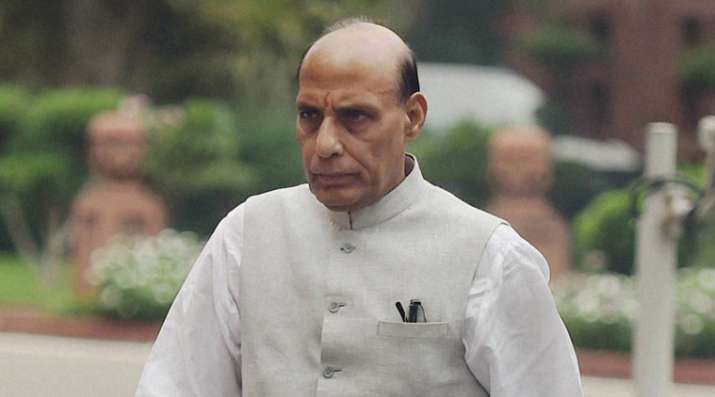 On the last day of his visit to the valley of Kashmir, Home Minister Rajnath Singh appealed for restoration of peace saying the Centre wants an emotional relationship with the state and not just need-based, even as he warned Pakistan not to interfere in India's internal affairs.
"I appeal people to restore peace and normalcy in the Kashmir Valley," the minister told the media at the end of a two-day visit to the troubled valley.
Sending a strong message to Pakistan, Rajnath also said the neighbouring country should change its attitude and approach towards Kashmir.
Prime Minister Narendra Modi was very concerned over the situation in the valley, where over 45 people have been killed in street protests since the July 8 killing of militant commander Burhan Wani, he said.
Saying the Indian government would never tolerate terrorism, the minister said while Pakistan carried out operations against militants in Lal Masjid in Islamabad, they encouraged youths to take up arms in Kashmir.
"This should stop.... Pakistani's role is not right. They must change their attitude and mindset vis-a-vis Jammu and Kashmir."
Rajnath Singh also expressed condolences to the families of those killed in the days of unrest. He urged security forces to avoid using pellet guns that have blinded several protesters.
He said a dialogue can take place to resolve whatever differences people may have in Jammu and Kashmir.
(With IANS inputs)