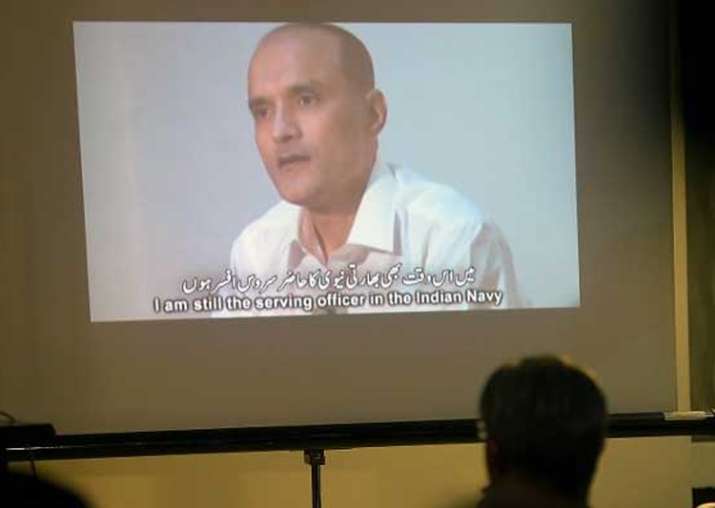 While the International Court of Justice (ICJ) today stayed a Pakistani military court's order awarding death sentence to formal Indian navy officer Kulbhushan Jadhav pending the UN court's final verdict, his fate in Pakistan remains a mystery.
Pakistan has on 16 occasions denied consular access to India to its citizen. This facet of the case – which India put up as its argument as a violation of human rights under the Vienna Convention – did not go down too well with the ICJ today. 
Not allowing consular access has led to suspicion in India on the well-being of Jadhav who is on a death roll and is currently lodged in some jail in Pakistan. 
What further raises questions is the court's observation that the Islamic nation had provided no assurance that the Indian national would not be hanged before the ICJ arrived at a final decision.
"The Court, in his decision, also notes that Pakistan has given no assurance that Mr. Jadhav will not be executed before the Court has rendered its final decision," the verdict read.
It was on these lines that ICJ President Ronny Abraham in a public sitting, said that "Pakistan shall take all measures at its disposal to ensure that Jadhav is not executed pending the final decision in these proceedings and shall inform the Court of all the measures taken in implementation of the present Order. The Court also decides that, until it has given its final decision, it shall remain seised of the matters which form the subject-matter of this Order."
The MEA has maintained throughout that it has no knowledge of the well-being or the whereabouts of Jadhav in Pakistan. Perhaps this puzzle can only be solved if Pakistan allows Indian authorities to meet Jadhav in Jail.
However, there is still no clarity on whether Pakistan will provide consular access to Jadhav.
The death of Sarabjit Singh is still in fresh in the mind of Indians. Singh was condemned and sentenced to death in 1991, but his sentence was repeatedly postponed by authorities in Pakistan. While in prison at Kot Lakhpat Jail, Lahore, in April 2013, he was attacked by fellow inmates and died six days later at the Jinnah Hospital, Lahore.
Singh's family, however, alleged foul play and suspected the involvement of Pakistani authorities in his death.
Meanwhile, External Affairs minister Sushma Swaraj today reaffirmed that India would leave no stone unturned to get justice for Jadhav.