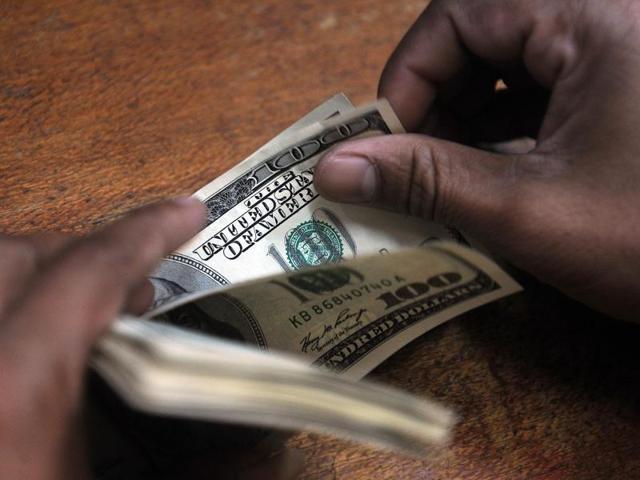 The European Union has chided India for blocking foreign funding licences of around 20,000 NGOs saying the move was "unacceptable."
Referring to the Indian government refusing to renew the foreign funding licences of around 20,000 NGOs, European Parliament's Foreign Affairs Committee member Preda Cristian Dan said crackdown on NGOs dealing with human rights issues was unacceptable. 
He said some EU member countries also donated money to NGOs for promoting human rights and wondered why authorities in some countries restricted their activities. 
"We do not understand why government wants to block activities of organisations dealing with human rights. This is unacceptable," Dan said. 
He said the problems of NGOs working for the rights of children and women in India will be flagged by the delegation during its meeting with Women and Child Development Minister Maneka Gandhi. 
Politicians often seek to block activities of organisations dealing with terrorists, Dan said, his tongue firmly in cheek, as he criticised attempts to block funding to NGOs. 
The Indian government has cancelled the licences of several NGOs under Foreign Contribution Regulation Act (FCRA), including that of Greenpeace India, and put under Prior Permission Category those like the Ford Foundation. FCRA licences of NGOs run by prominent personalties like Teesta Setalvad's Citizens for Justice and Peace and Shabnam Hashmi's Anhad have also been cancelled. 
Licences of around 20,000 of 33,000 NGOs have been cancelled by the government after they were found to be allegedly violating various provisions of the FCRA, thus barring them from receiving foreign funds.
Home Ministry officials said after cancellation of FCRA licences of around 20,000 NGOs, only 13,000 NGOs in the country are legally valid now to receive foreign funds.
Alleged human rights issues in J-K should be settled by Indian institutions: EU
EU said the issues of alleged human rights violations in Jammu and Kashmir should be settled by Indian institutions. 
The remarks come against the backdrop of Pakistan's repeated attempts to internationalise the Kashmir issue with alleged human rights violations by Indian forces. 
Chairperson of European Parliament's Foreign Affairs Committee David McAllister said the panel is working on a report on EU's political ties with India with focus on human rights issues and it will be finalised ahead of the EU-India summit around September this year. 
McAllister, leading a delegation of the European Parliament here, called the "conflict" in Jammu and Kashmir a "very sensitive" issue, and added India has suffered a lot because of terrorism. 
Talking about EU's philosophy of diplomatic engagements, he said the issue of human rights was embedded in its foreign policy. 
"The reports of human rights violations (in J&K have to be settled by India's domestic institutions," the chair of the powerful committee said. 
The comment assumes significance as Pakistan has been consistently flagging the issue on international fora and seeking UN's intervention while accusing the Indian establishment of human rights violations in Jammu and Kashmir. 
The EU, on some occasions, had appeared sympathetic to Pakistan's demands. 
McAllister also recalled the visit of EU Foreign Affairs Committee to "both sides" of Kashmir in 2003-04. 
He said the primary aim of the visit was to understand issues to finalise the report which will also include various dimension of defence and security ties between the two sides. 
Tomasz Kozlowski, Ambassador of the European Union to India, said the dates for the next EU-India summit were being finalised and indicated that it may take place here around September. 
Calling India a major global player, McAllister also favoured deeper EU-India defence and security cooperation. He particularly hailed the Indian Navy as a major naval force globally. 
Referring to Brexit, he said it was a "wake up call" for all EU member nations and noted that efforts were underway to facilitate Britain's exit from the grouping as early as possible. 
Coming down hard on Russia for the annexation of Crimea, he said it should be lesson for all countries but added that EU understood India's ties with Moscow. 
The support of the European Parliament's Committee on Foreign Affairs (AFET) is required for all major international partnership and cooperation agreements signed by the EU. 
The delegation will hold talks with a number of Union Ministers, National Security Adviser Ajit Doval, Vice Chairman of NITI Ayog Arvind Panagariya and Lok Sabha Speaker Sumitra Mahajan among others. 
The with Indian leaders would range from regional security and counter-terrorism to fight against piracy, cyber-security and non-proliferation of weapons of mass destruction.
(With PTI inputs)