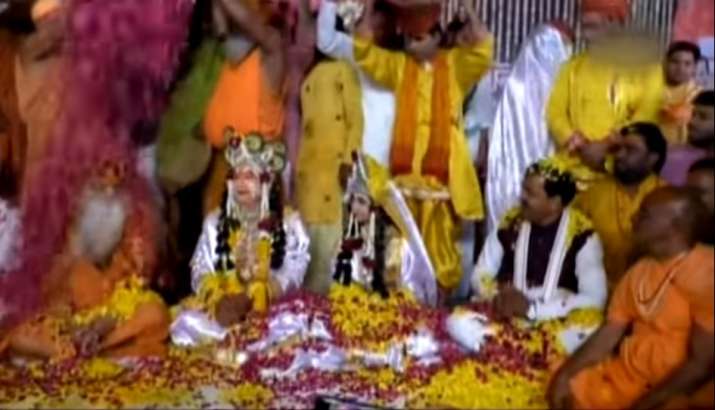 Mathura, the birthplace of Lord Krishna, is famous for its Holi. Barsane's 'lathmar' Holi draws people from across the globe.  This year Holi will be celebrated from March 20 to March 21.
But, Holi in Mathura is always special. The Lathmar Holi, according to the traditions, has its roots from Lord Krishna's childhood days. As per the Hindu folklore, a young Lord Krishna once complained to his mother about Radha's fair skin. Yashoda, Krishna's mother, asked her to colour Radha. Krishna then went to Barsana – the village where Radha lived – and smeared her with colours. Radha and her friends then took lathis to teach Krishna a lesson, beginning a tradition that we now know as 'lathmar' Holi.
But that is not all. Ahead of the lathmar Holi, Mathura celebrates a Phoolon wali Holi (Holi of flowers).  [Watch Video below]
People throw flower petals on each other bringing a dash of nature. 
Mathura has begun its Holi celebrations with Phoolon wali Holi, a week before with a colourful, musical procession starting from the temples to the river banks and then to the Holi Gate.
Uttar Pradesh Deputy Chief Minister Keshav Prasad Maurya was also present in the celebration this time. 
This elegant battle of colours happens on streets, open parks and temples among other places. Holi experiences differ from city to city in India.
Here's the video of Phoolon wali Holi in Mathura