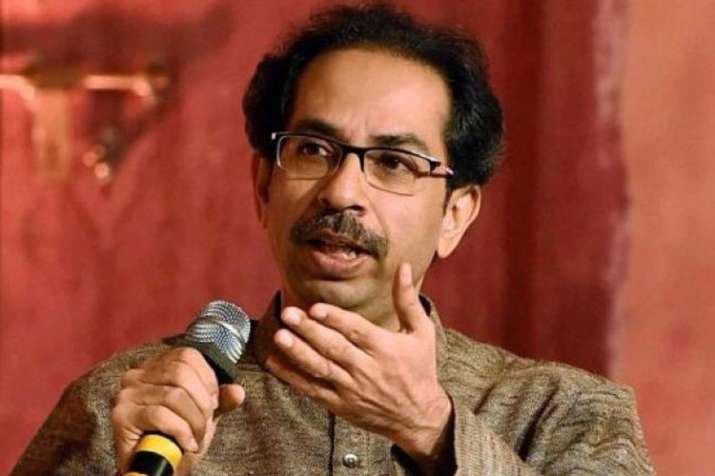 Accusing the BJP of opting out of power in Jammu and Kashmir after spreading anarchy, the Shiv Sena on Thursday said that history will never forgive the party for its "greed".
In an editorial in party mouthpiece 'Saamana', the Shiv Sena alleged that the BJP pinned blame on the People's Democratic Party (PDP) after it failed to check terrorism and violence in the northern state.
The Shiv Sena also compared the BJP's move to the way the Britishers "decamped" from India.
Taking a jibe at Prime Minister Narendra Modi, the editorial said that "running a nation is not a child's play."
"The BJP opted out of power in Kashmir after spreading anarchy in the valley," news agency PTI quoted from the Saamana editorial. 
"The situation had never deteriorated to this extent there, rivers of blood had never flown so extensively and never had so many jawans lost their lives before," the editorial added.
All this happened during the BJP's rule in the valley. However, PDP leader Mehbooba Mufti was blamed and the saffron party opted out of power like a gentleman, it added.
"The government in Kashmir was formed due to greed (of the BJP). The country, jawans and people of Kashmir had to pay a heavy price for this greediness. Thus, history will never forgive the BJP for this," the Marathi publication said.
It said Prime Minister Modi and his party were voted to power at the Centre after he promised a solution to end terrorism in Kashmir.
"But people today feel the (previous) Congress-National Conference (coalition) government in Kashmir was better. Today Kashmiris are attacking the Army, terrorists are attacking Army posts. Jawans are being martyred everyday and innocent people are losing their lives," the Sena rued.
The defence minister offers condolences to families of martyrs on tweets, it said in remarks laced with sarcasm.
Ruling a nation is not a child's play, it added.
Taking a dig at the prime minister's frequent foreign tours, it said while Modi travels around the world, the United Nations in its report on Kashmir blamed the government for violation of human rights on people.
The Uddhav Thackeray-led party also sought to know what happened to assurances of 'ghar wapsi' (homecoming) of Kashmiri Pandits and striking down Article 370 of the Constitution.
"Terrorism has increased by a thousand times after demonetisation. Intrusions by Pakistanis have increased. Deaths of soldiers have increased despite there being no war. When you failed to stop all this, you pinned the blame on the PDP. Britishers too decamped in the same manner," it charged.
The PDP-BJP government in the northern state collapsed on Tuesday ending the saffron outfit's three-year- old alliance with the regional party.
(With PTI inputs)