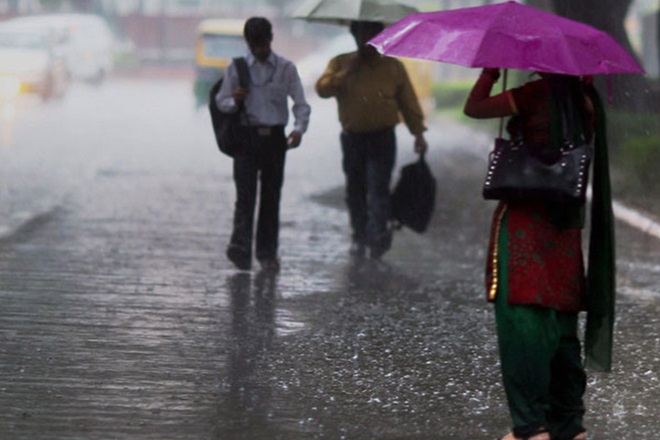 Moderate to heavy rainfall continued in most parts of Punjab, Haryana and Chandigarh for the third day on Monday affecting normal life.
With the standing paddy and cotton crop almost ready-to-harvest, farmers said their crop was damaged due to the unseasonal rain. Paddy procurement was to officially begin on October 1. 
An official spokesperson said elaborate arrangements have been made to procure the expected 200 lakh tonne of paddy in Punjab alone this season.
They are worried that the moisture content in the paddy grains would be higher this time due to the rainfall. Officials of the Food and Supplies Departments in both states were expecting a bumper paddy crop. 
In Punjab, districts downstream of rivers Sutlej, Beas and Ravi and in Haryana districts downstream of river Yamuna were put on alert on Monday due to heavy rainfall in the catchment areas of neighbouring Himachal Pradesh and Uttarakhand.
Amritsar received over 145 mm of rain on Sunday. The maximum temperature in the city dropped to 23 degrees, 11 degrees below normal. A road there caved-in due to heavy rain on Sunday.
Water accumulated in the heritage walking area near the Golden Temple complex, causing problems for devotees and other visitors. Traffic was affected in various parts of both states.
In Chandigarh, traffic was affected as water accumulated at many places in the city. Complaints of water-logging were also received by authorities in the adjoining towns of Panchkula in Haryana and Mohali in Punjab.
Two persons were killed in a roof collapse in Nawanshahr district in Punjab, around 90 km from here, on Sunday.