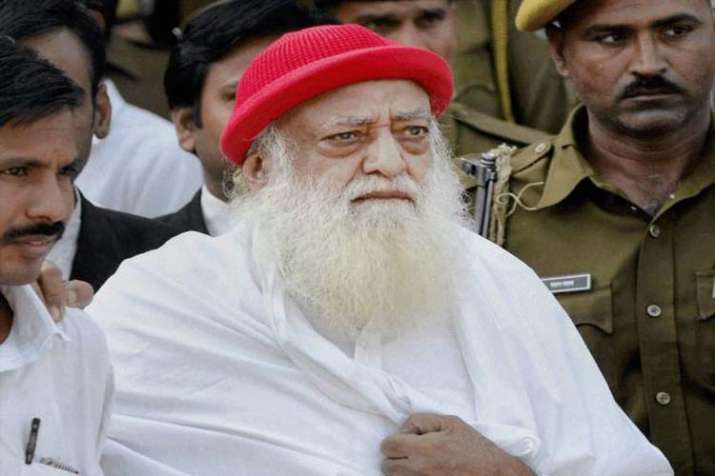 At least five audio tapes of controversial 'godman' Asaram have gone viral in which he is seen talking about the 2013 rape case that led to his conviction and life time imprisonment. 
In one of these audio tapes, Asaram is heard telling his followers that his time behind the bars is ephemeral and 'good days will come'.
In a one-way communication, which appeared like a telephonic sermon, Asaram said that he would first arrange for the release of his associates Shilpi and Sharat Chanda who were granted 20-years jail term by a Jodhpur Trial Court on April 25.
"Even if more advocates will be required for the release of Shilpi and Sharat, that will be done. Afterwards, bapu will make way out of the jail", said Asaram.
In the audio-tape, he also made claims that a few people are conspiring against him to defame him and take hold of his ashram and his properties. Asaram also extended his gratitude to his followers for maintaining calm and not coming to the Jodhpur Court on the day of judgment.
Meanwhile, Jodhpur Central Jail DIG Vikram Singh said that the 15-minute audio clip might have been recorded during a telephonic conversation Asaram had on Friday, two days after he was sentenced to life imprisonment by the Jodhpur Schedule Caste and Tribe Court in the 2013 Jodhpur Rape case. "The call was made with the permission from the jail authorities."Inmates are permitted to make a call over any two given numbers for 80 minutes in a month. He had spoken to a 'sadhak' at Sabarmati Ashram on Friday at 6.30 pm. May be this communication was recorded then and made viral," Vikram Singh added.
Besides the Jodhpur rape case, Asaram is also facing trial along with son Narayan Sai in a separate case where two sisters from Surat have accused them of sexual assault.
Watch the full video here: