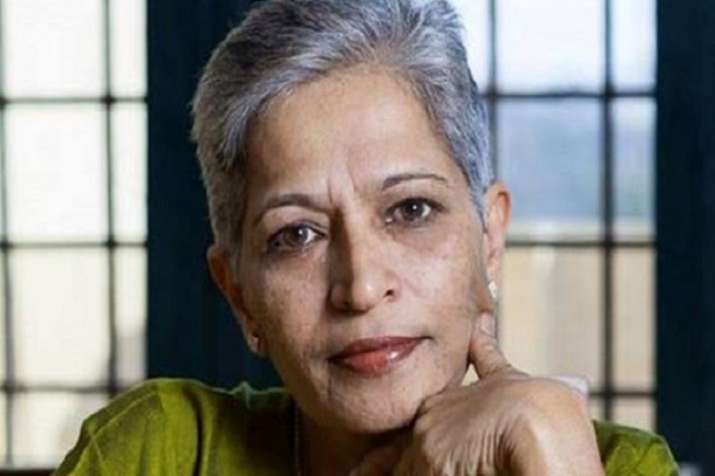 Parashuram Waghmare, the prime accused in the murder of Karnataka journalist Gauri Lankesh has reportedly confessed to his crime. A Special Investigation Team (SIT) probing the case  said that Waghmore told investigating officials that he was asked to kill Lankesh to 'save his religion'.
Waghmare, who was picked up by the SIT earlier this week from Vijayapura district in north Karnataka, allegedly told SIT during interrogation that he was asked to kill Gauri Lankesh in May 2017.
"I was told in May 2017 I had to kill someone to save my religion. I agreed. I didn't know who the victim was. Now I feel that I should have not killed the woman," a Times of India report quoted Waghmore as telling the SIT.
Gauri Lankesh, editor of Kannada weekly Lankesh Patrike, was shot dead in front of her house in Bengaluru's RR Nagar on September 5, 2017.
"On September 5, I was given the gun around 4pm by the biker and we went to her house in the evening. We arrived at the right time. Gauri had stopped her car in front of the gate and was opening it from inside when I approached her. I coughed lightly and she turned towards me. I pumped four bullets into her," Waghmare reportedly confessed before the SIT.
The gang involved in the murder of journalist-activist Gauri Lankesh has a wide network spread across at least five states and comprised at least 60 people, a senior police official said. 
The official belonging to the Special Investigation Team that is probing the sensational case, meanwhile, claimed that Parashuram Waghmare, the last of the six suspects arrested in connection with the killing, was her alleged assassin. 
The official also claimed that the same weapon was used to shoot Lankesh, and rationalists Govind Pansare and M M Kalburgi. 
Watch: The sensational murder case of Gauri Lankesh
​