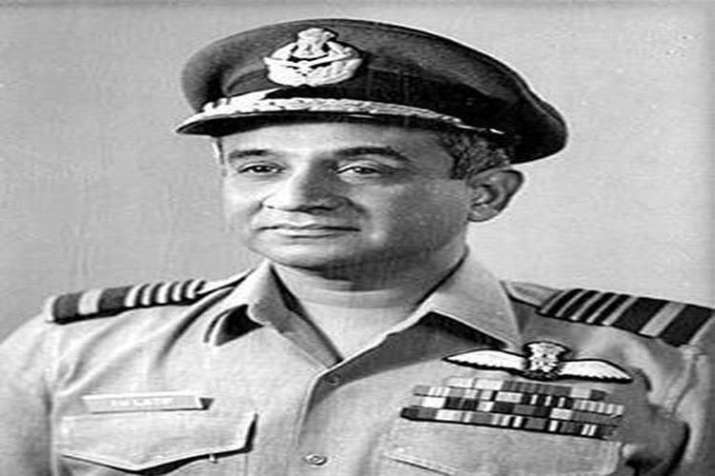 Former chief of the Indian Air Force, Air Marshal Idris Hassan Latif died on Monday at a private hospital in Hyderabad.
The 94-year-old who served as the chief of the IAF from 1978 to 1981 was admitted to the hospital on April 25 with pneumonia. His funeral will take place on Tuesday at a cemetery in the old city of Hyderabad.
Telangana Chief Minister K Chandrasekhar Rao and Maharashtra Governor C Vidyasagar Rao condoled the death of Latif.
Latif is survived by three children. His wife, Bilkees Latif, a noted social activist and writer died in October last year.
Born on June 9, 1923, at Hyderabad, Idris Hassan Latif joined the Royal Indian Airforce in 1941 at the age of 18 and was commissioned in 1942. 
During 1943-44, he was one of the few Indian pilots to be seconded by the Royal Air Force in the United Kingdom, where he underwent training on more contemporary aircraft like the Hurricane and Spitfire. He returned to India in 1944 and took part in the Burma campaign. He chose to join the IAF at the time of partition and was the Assistant chief of Air Staff in the Indo-Pakistan War of 1971.
Latif was fully involved in the modernisation plans of the Air Force. He even convinced the government to approve the procurement of the Jaguar strike aircraft, a proposal that was lying dormant for more than eight years. He also held negotiations with the Russian government for the induction of the MiG-23 and the MiG-25 aircraft to the IAF.
After his retirement in 1981, Latif served as the Governor of Maharashtra and India's envoy to France.
His death brings to end a glorious era of the Air Force history of pre- and post-independent India.