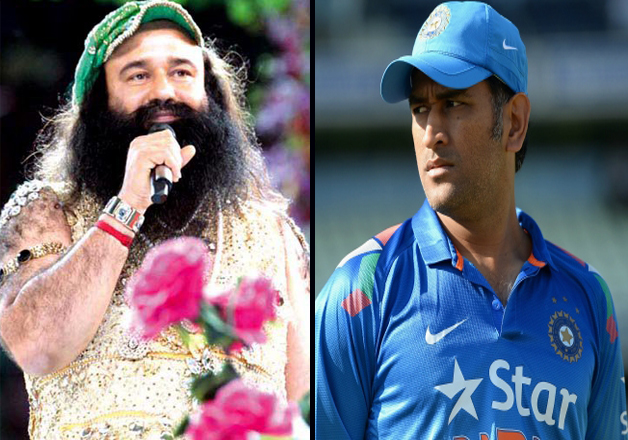 The government has rejected proposals to grant the prestigious Padma awards to some renowned politicians and celebrities, including Biju Janata Dal (BJD) MP Baijayant Panda, spiritual leader Gurmeet Ram Rahim Singh, air hostess (the late) Neerja Bhanot, former cricket captain Mahendra Singh Dhoni and table maestro Zakir Hussain. 
According to a report in The Indian Express, the list of 18,768 nominations made public by the Home Ministry, further revealed that the names of NCP chief Sharad Pawar and BJP leader Murli Manohar Joshi, who were awarded the Padma Vibhushan, are not on the nomination list. 
The report cited officials saying that they were conferred the highest civilian award under the "public affairs" category, which falls under the government's discretion – the list does not mention who nominated them. 
The award ceremony is likely to be held later this month at Rashtrapati Bhawan. 
The list released by the Home Ministry revealed that the maximum number of nominations were received in the name of Ram Rahim, who has also produced and starred in three movies. 
The name of airhostess Neerja Bhanot, who was killed during a hijack in 1986, was nominated by BJP MP Kirron Kher. A biopic on the airhostess, starring Sonam Kapoor, was released last year.      
The Home Ministry has not cited reasons for rejecting the names. 
The nominees who failed to make it to the final list included Supreme Court judge, Justice Amitava Roy, who was part of the bench that convicted Sasikala in a disproportionate assets case. Also in the list was NIA's founding chief, the late Radha Vinod Raju, who was nominated by one Bhaarath Chandresh Shah from Chennai. 
The Bollywood celebrities who failed to make it to the final list included actor Manor Bajpayee, actor and Rajya Sabha MP Jaya Bachchan and filmmaker Vidhu Vinod Chopra.
The others who fell short also included music composer Anu Malik and Hindustani classical vocalist Pt Ajay Pohankar, who were recommended by BJP MP and HRD minister Prakash Javadekar. 
18 other names, considered by the awards search committee, included S Chinny Krishna, vice-chairman, Animal Welfare Board of India (AWBI), and table maestro Zakir Hussain. 
Only three of those 18, musician Vishwa Mohan Bhatt, wrestler Sakshi Malik and gymnast Dipa Karmakar, were named for the awards.