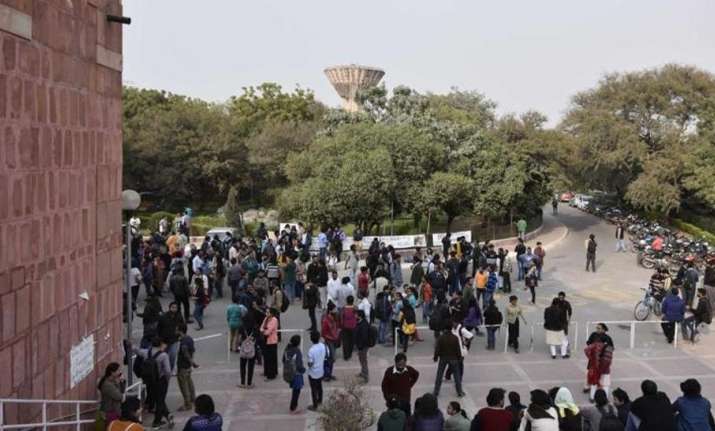 The sprawling campus of Jawaharlal Nehru University (JNU) was today scanned by the Delhi Police in search of a student who went missing over two months ago.
In a desperate bid to find out what happened to Najeeb Ahmed, Crime Branch personnel searched different parts of the campus with sniffer dogs. His disappearance had led to unending protests in the university.
A police officer said Najeeb's hostel, classrooms, rooftops and other deserted places were scanned.
"A search operation is on in various parts of the JNU campus to get clues which can help police locate Najeeb," Joint Commissioner of Police (Crime Branch) Ravindra Yadav said.
The search began as police have been unable to get any trace of the missing Najeeb, who went missing on October 15 following a scuffle the previous night with members of the Akhil Bharatiya Vidyarti Parishad (ABVP). The ABVP has denied any involvement in Najeeb's disappearance.
Police have raised the reward amount for providing information that could help locate Najeeb from Rs 5 lakh to Rs 10 lakh.
The Delhi High Court has directed the police to scan the entire JNU campus.
The court said the police were also free to search Jamia Millia Islamia where Najeeb was reportedly dropped by an auto-rickshaw driver after he left from JNU campus.
(With IANS inputs)