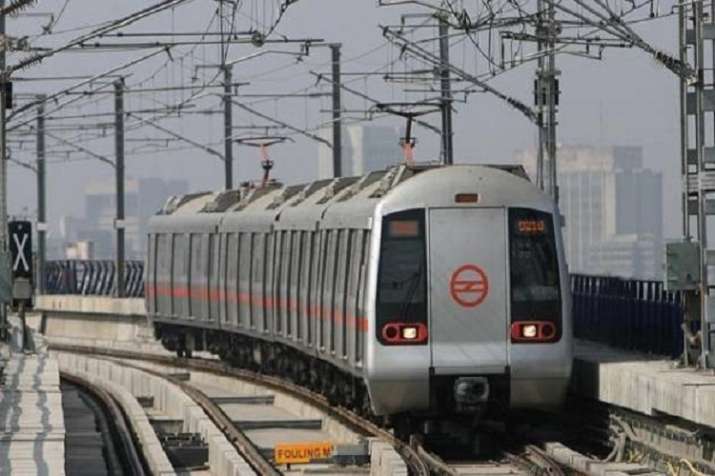 The members of Delhi Metro Rail Corporation have threatened to intensify stir if their demands are not met. A section of the DMRC Staff Council who have been protesting over several issues, have on Thursday threatened to go on strike from June 30. This might affect the Delhi Metro services from Saturday.
Some of the non-executive staff of the DMRC have been demonstrating at a few metro stations, including Yamuna Bank and Shahdara, since June 19 in support of their eight-point demand. The DMRC Staff Council had given a call to every member to join the agitation, but not all have participated in the stir.
There are nearly 12,000 people employed with the transporter, with non-executive staffers accounting for about 9,000. The non-executive workforce includes train operators, station controllers, operations and maintenance staff and technicians, which form a major component in the operation of the rapid rail network.
The council members have been protesting over a number of issues, including pay-scale revision, modification of DMRC Staff Council as an employees union, proper guidelines for sacking of an employee and that too in extreme conditions.
The council claimed that the demands have been communicated to the authorities of Delhi Metro and to the Union Urban Affairs Ministry.
"Our first demand is that that the DMRC Staff Council be changed to a DMRC employees union as the council is not a constitutional body and so, it does not have any teeth. Other demands include implementation of our Industrial Dearness Allowance (IDA) as per the 3rd pay revision scale," said the council's secretary, Ravi Bhardwaj.
Many employees, including drives to station controllers and other staff, had worn black armbands to register their protest on the first day, Bhardwaj said.
"If our demands are not met by June 29, we will go on complete hunger strike and work in that condition, and drivers will drive trains in that condition. And, if anything happens to our members or to commuters then the DMRC shall be responsible for it," Bhardwaj said.
"Even then if our voices are not heard by DMRC authorities, we will completely stop work from June 30," he claimed.
A senior DMRC official, when contacted, said "their is a possibility of services shutting down if no agreement is reached, but we are hopeful of reaching a resolution." He also claimed that "metro services have not been affected" during these protests over the past several days.
In a statement issued later in the evening, the DMRC said, "In connection with the HR issues pertaining to a section of the employees in the DMRC, this is to inform that a meeting was held today at the office of the Regional Labour Commissioner (RLC)."
"All the issues raised by the employees are under discussion and all possible efforts are being made to reach a mutually acceptable resolution as early as possible," it said.