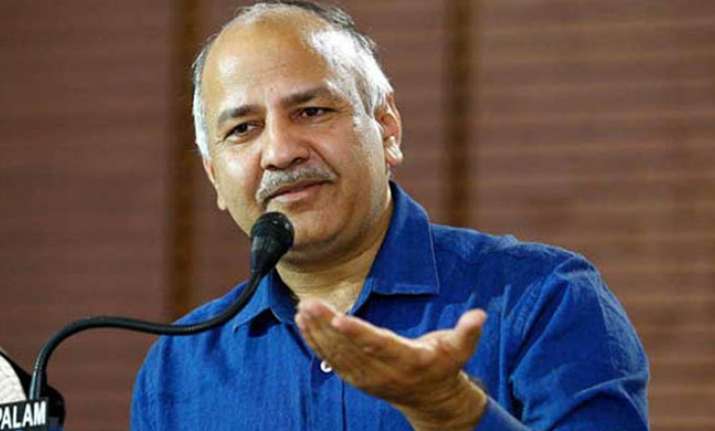 The AAP government today presented its first Outcome Budget in the Delhi Assembly, seeking to fix accountability of all the stakeholders, including the Lieutenant Governor (LG), through new monitoring units, in planning and executing the city administration's programmes and schemes. 
Anyone responsible for a delay in timely completion of various schemes and programmes, be it bureaucrats, ministers and even the LG, should be held accountable for it, Deputy Chief Minister Manish Sisodia said, while tabling the Outcome Budget. 
Sisodia said the purpose behind the Outcome Budget was to bring a high degree of accountability and transparency in public spending. 
In the Outcome Budget, critical indicators were assessed as "on track" (over 70 per cent achievement) and "off track" (less than 70 per cent achievement). 
Sisodia said the government would set up dedicated Monitoring and Evaluation (M&E) units, through which it would be easy to review the functioning of the departments. 
He said the file on such units was approved, adding that the units would review the performance of every department in executing the government's schemes and proposals. 
"When the Outcome Budget of the government is made, officers are asked about their outcome and people also ask about the ministers' performance. But, in the entire democratic process, there is also a post of LG, about whom there is no mention how many times he returned the files and rejected them on fictitious grounds. 
"If files are delayed, responsibility of officers and ministers should be fixed. As the LG is also part of the democracy, there should also be a record of his works," Sisodia said. 
While most of the departments showed higher "on track" achievements as regards most of the critical indicators, the government still struggled to achieve targets in certain areas such as setting up 1,000 mohalla clinics, a delay in executing the Barapullah phase III stretch, the purchase of sufficient number of buses etc. 
The Delhi government could only establish 160 Aam Aadmi Mohalla clinics till December 2017, as against the target of 1,000. 
A total of 32 lakh patients had availed of healthcare services at these clinics, the document stated. 
As per the outcome budget, the critical indicator of "number of DTC buses operational" showed that the public transporter owned 4,126 buses in 2016, but the number declined to 3,988 during April-December, 2017. 
There is a target to complete 70 per cent work of the phase III project of the Barapullah flyover in the current year. However, only 52 per cent work was completed by December 2017, Sisodia said. 
The Delhi government could begin the construction of only two old-age homes, as against the target of 10 till December 2017. 
Sisodia mentioned that 80 per cent of the 86 critical indicators under the social welfare department was "on track" while 20 per cent was "off track".