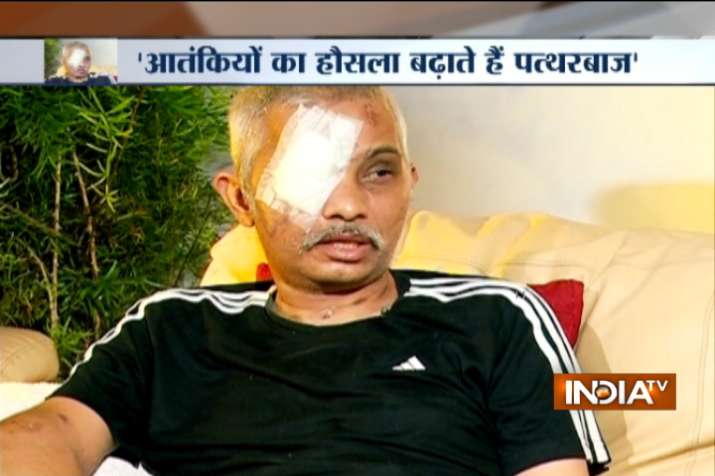 CRPF Commandant Chetan Cheetah, who was earlier this month discharged from the hospital after an admittance of 50 days, feels that stone pelters in Kashmir should be dealt with strong hand.
Speaking to India TV, Cheetah seconded Army Chief General Bipin Rawat call for using non-penetrative plastic bullets for crowd control or stone pelting mobs to reduce collateral damage during counter-insurgency operations.
"In Kashmir, stone pelters make soft targets by attacking vehicles of Indian forces, ambulances despite knowing the fact that people are already injured and need medical help," said Cheetah.
Cheetah added that Indian army should start using 'plastic bullets' against those who also put false allegations on army personnel.
Earlier this week, news agency PTI had reported that thousands of plastic bullets were produced and sent to the Kashmir Valley for use by the law enforcement agencies. The plastic bullets are non-penetrative and can be fired from INSAS rifles.
Security forces often face violent protests and stone pelting mobs, especially during stiff resistance from the locals, when they are engaged in gunfight with militants, who at times manage to escape with the help of the crowd. 
Cheetah (45), was initially admitted to a military hospital in Srinagar and later shifted to the AIIMS with multiple wounds on several parts of his body including the head, an eye and stomach. 
Cheetah was injured in a gunfight between three suspected Lashkar-e-Taiba militants and a joint team of Central Reserve Police Force, the Indian Army and Jammu and Kashmir Police on February 14 morning in Parraypora village, located in Bandipora district's Hajin area.
The operation was conducted after security forces got a tip-off about the militants having holed-up in the village. Eight people -- seven security personnel and one civilian -- were injured in the gunfight.