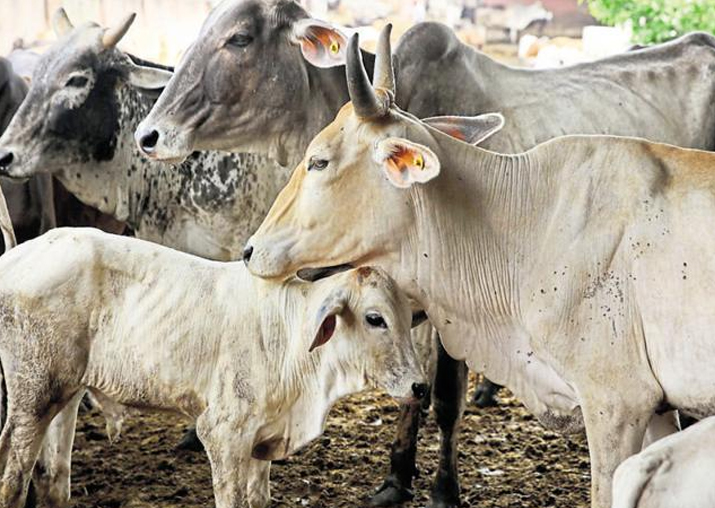 It appears that criminals involved in illegal activity of smuggling cows have no fear of the law in Rajasthan. In a news reported from Alwar, it was found that four cows were being smuggled inside a SUV.
The vehicle was very well decorated giving an assumption that it was returning for a wedding ceremony carrying bride and groom. But unfortunately, the vehicle overturned with passers by rushing to the rescue of the newly wedded couple. 
When locals managed to open the gates of the SUV, they found four cows with three dead and one in critical condition.
Driver, however, managed to flee from the spot immediately after the incident. 
Police said the vehicle had a registration number plate of Haryana and they have launched an operation to nab the driver and others involved in this act.
Cows, considered sacred by Hindus, have been at the centre of debate in the country for a long time. India, being a union of states has different laws for cow and cattle slaughter in different states. While some states have completely banned slaughter of cattle including bulls, bullocks and buffalo, some haven't even banned cow slaughter.
In total, there are eight states (Kerala, West Bengal, Nagaland, Mizoram, Meghalaya, Tripura, Arunachal Pradesh and Sikkim) where cow slaughter and sale of its meat is legal, two states where slaughter is conditional and sale is legal. Other 26 states and UTs have banned cow slaughter.