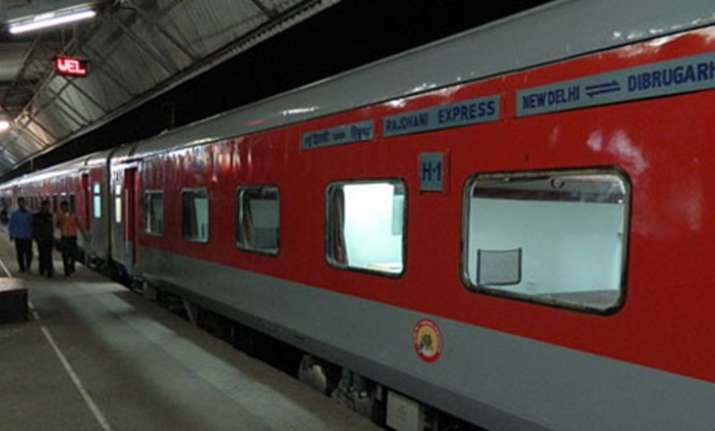 Good, bad or ugly- passengers on premium trains will soon be able to rate on tablets the food they eat under a scheme to be launched soon, a senior official said today. They can record their feedback through an online form on the tablets to be provided by the Railways, the official said.
Around 100 tablets have so far been given by the Railways to on-board supervisors of the Indian Railway Catering and Tourism Corporation (IRCTC) in different railway zones for recording customer feedback on food quality, staff behaviour and other related issues, the official said.
The tablet was used on a trial basis for the first time on the Ahmedabad-Delhi Rajdhani yesterday. The system would be formally launched on the Mumbai Rajdhani in a couple of weeks, IRCTC chief spokesperson Pinakin Morawala said.
"This will help us be more specific with the redress of complaints and suggestions. We will be able to gauge the rate of customer satisfaction as well as grade the suggestions," he said. The Railways is also looking at an offline version of the scheme to deal with erratic networks or Internet problems.
The software on the tablet records the name, phone number and train details of the passenger. Then it poses a series of questions to determine the food experience on the journey.
Currently, IRCTC takes feedback either on an on-board suggestion book, or through its twitter handle. Passengers can also call 139 to complain about the quality of food. These methods will continue to be available along with the new system, Morawala said.
In the new system, passengers would be asked to rate different aspects of the food being served - on quality, quantity, presentation, staff behaviour and overall satisfaction - on a scale of 1-5. If the rating is three or less on any count, the passenger is asked further questions on specific problem areas- taste, appearance and others.
"As of now, we are targeting 10 per cent of passengers in a train for feedback. Eventually we might increase our target," said Morawala. The feedback forms have a separate box where passengers can recount their individual experiences and details not captured by the set queries.