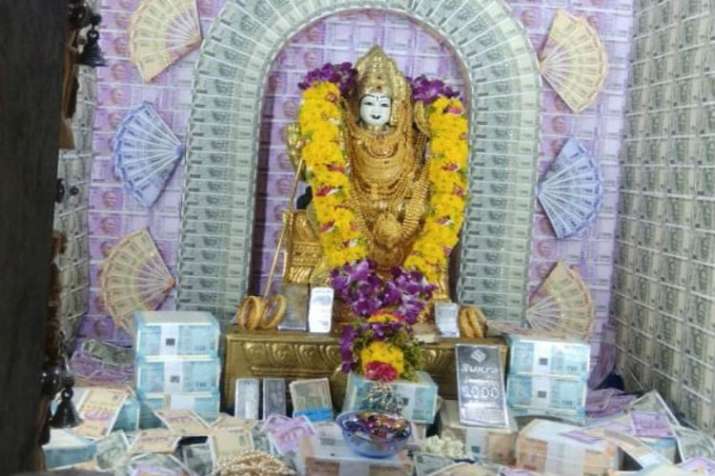 The goddess idol in Sri Muthumariamma Temple in Coimbatore was decorated with currency note worth Rs four Crores and precious stones and diamonds worth Rs 1 crore. 
The lavish decoration of the goddess was done to mark Tamil New Year, Puthandu. The festival is considered auspicious for making new starts.
The idol was embellished with the denominations of Rs 2000, 500 and 200. 
On this auspicious day, the temple was thronged by devotees and tourists to have a sight of the goddess, decorated with cash and jewels and get her blessings. 
Sri Muthumariamma Temple is dedicated to the goddess of rain and fertility. It is situated in Selvapuram area of Coimbatore, Tamil Nadu