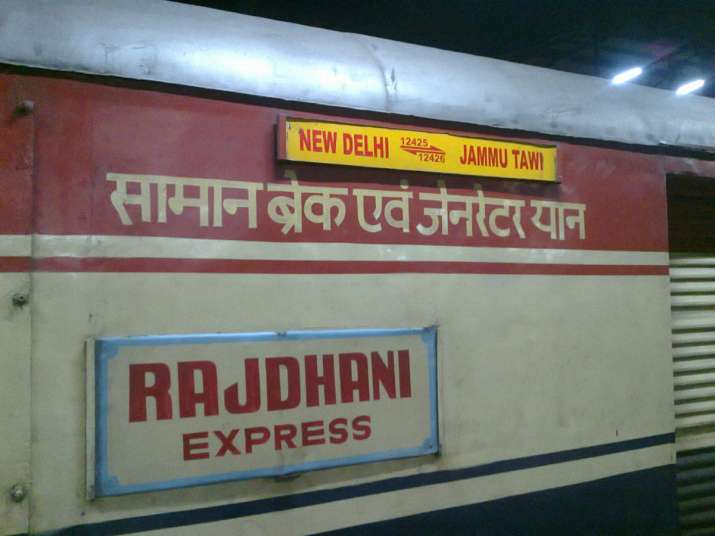 One coach of the Jammu Tawi-New Delhi Rajdhani derailed upon arrival at the New Delhi station on Thursday. The incident occurred at around 6am today when the last coach of the Rajdhani Express from Jammu to New Delhi derailed. This was the guard coach of the train.
A Northern Railway spokesperson said one coach of Jammu Tawi-New Delhi Rajdhani Express derailed at the New Delhi Railway station in the national capital, but no one was injured in the incident, .
The incident took place around 6.00 am when the train was entering the platform, the spokesperson said.
The incident comes in a continuing string of accidents in the past few months. Railways Minister Suresh Prabhu was replaced following two major accidents in a week killing several people. 
This is the third such incident since Piyush Goyal assumed charge of the ministry. 
His appointment came following two major accidents from Uttar Pradesh alone in a span of less than a month. On August 19, the Kalinga Utkal Express derailed in Muzaffarnagar district, killing 22 people. On August 23, the Kaifiat Express derailed in Auraiya district, injuring over 70 people.
Last Thursday, back-to-back incidents were reported within a span of hours. At around 6.25 am last Thursday, seven coaches of the Jabalpur-bound Shaktipunj Express derailed in Sonbhadra district of Uttar Pradesh. Shattered railway tracks were said to be responsible for the incident. No injuries were reported.
Barely a few hours later, Delhi-bound Ranchi Rajdhani Express went off the tracks near Minto bridge in the national capital. The incident took place at around 11.45 am. No injuries were reported in the incident.
The same day, a potentially major train accident was averted after locals detected a fracture in the track between Farrukhabad and Fatehgarh, minutes before the Kalindi Express was scheduled to pass, officials said.