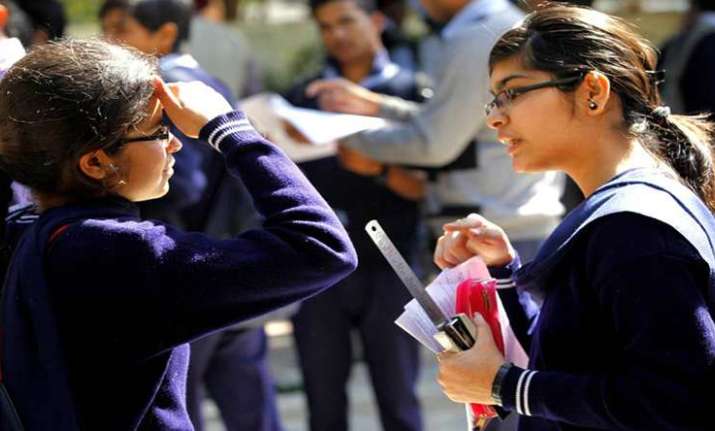 New Delhi: Hundreds of anxious students and parents have alleged that the mathematics paper of Class XII Boards on Monday was available on WhatsApp on Sunday night.
The students said the question paper was similar to the one leaked on Sunday. "After exam, some students showed an identical question paper in their phones," said a class 12 student from Chakradharpur.
After the exam was over at 12.15 p.m., it emerged that the handwritten question paper that was doing rounds on Facebook and WhatsApp allegedly matched the question paper that the students attempted. While students claimed that the handwritten paper was circulated prior to the exams, the Department of Pre-University Education (DPUE) denied a paper leak.
Several anxious parents called Minister for Primary Education Kimmane Ratnakar and informed him about the various rumours going around.
"As many as 35 questions in Part A, B and C were common between the handwritten paper and the official one. The handwritten question paper was seen around 1 a.m. on Monday on Facebook messenger. Later, it was also shared on WhatsApp," a parent, whose son wrote the exam said.
Parents have demanded the CBSE to re-conduct the Class XII Mathematics examination after an "unexpectedly tough" question paper left many candidates anxious.
The Central Board of Secondary Examination's (CBSE) Class 12 mathematics exam on Monday left students in tears, with most of them claiming they couldn't complete it on time as it was lengthy.