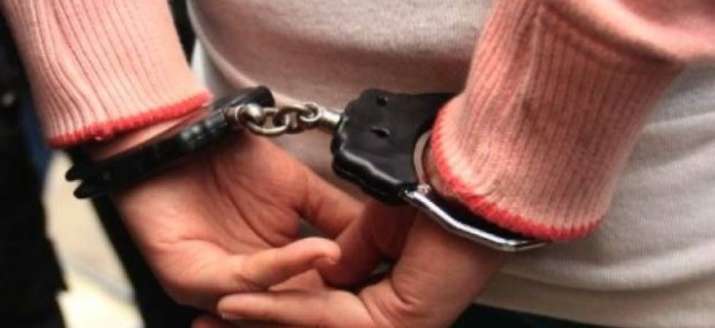 Four persons were arrested in Chhattisgarh's Raigarh district for allegedly duping several people in the name of Pradhan Mantri Awaas Yojana, a flagship Central government housing scheme, police said on Sunday.
The accused, allegedly posing as government officials, had siphoned off money from the accounts of the people by collecting their bank and identity details on the pretext of providing houses under the scheme, an official said.
The four were arrested from Lailunga area here on Saturday based on the complaint of Kharsia residents Hemlal Raitiya and Bharat Ram Kalaar, Raigarh Superintendent of Police Rajesh Agrawal said.
He identified those arrested as Lailunga residents Dharmendra Mahant, Sanjay Tirky, Shravan Mahant and Chaitan Yadav.
As per two complainants, on January 5, two of the accused had posed as Janpad Panchayat officials and had taken the complainants' Aadhaar numbers, mobile numbers and thumb impression through a digital device in the name of a PMAY survey, Agrawal said.
Later, Raitiya and Kalar found that Rs 10,000 and Rs 1,900 respectively had been withdrawn from their bank accounts following which they informed police, he said.
As many as 15 ATM cards, five mobile phones, one computer set, one JCB machine, one motorcycle and Rs 5000 cash were recovered from them, he said.
The accused admitted to having duped several people in four districts- Janjgir-Champa, Raigarh, Jashpur and Balrampur on the pretext of providing houses under the PMAY scheme, he said.
They have been charged under section 420 (cheating) and 34 (acts done by several persons in furtherance of common intention) of the IPC, he added.