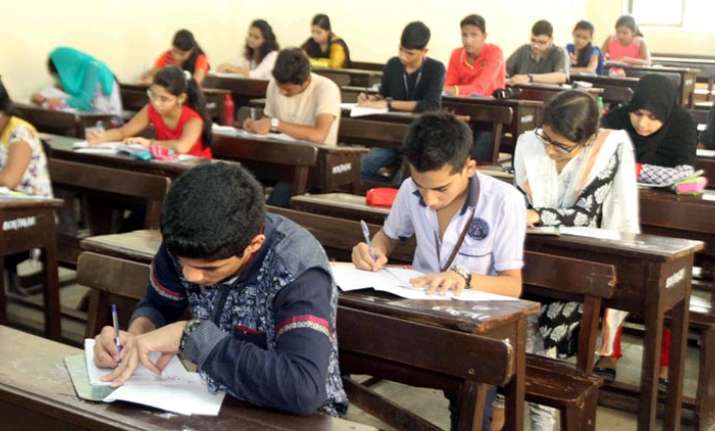 The Central Board of Secondary Education is set to revive Class 10 board exam from 2018, with HRD minister Prakash Javadekar likely to make the crucial announcement on October 25.
Earlier, CBSE chairman Rajesh Chaturvedi had also hinted Class 10 board examinations would be revived from 2018 as there is a growing opinion in its favour.
"We will not be able to do it in 2017 as time is short but we will certainly like to go ahead with it from 2018 as it has become important in the context of improving quality. In any case, the state boards are continuing with the board exams," he had said.
According to a report in Times of India, Javadekar will also announce a new 'no-detention' policy wherein students will be automatically promoted till Class V.
The CBSE Class 10 board examination was scrapped in 2010 and replaced with the current continuous and comprehensive evaluation that provides for tests and grading through the year as a means to reduce pressure on students.
Various factors have attributed to this decision which includes government school students failing in class XI as evaluations became more demanding at the senior school level.
Also, the no-detention policy was felt to be reducing the authority of teachers and prompting schools to merely shuffle an under-performing student from one class to the next.
The feedback from states and representative organisations of parents and teachers that doing away with the exam along with the no-detention policy was affecting academic standards, even though studies indicated that the number of drop-outs has reduced.