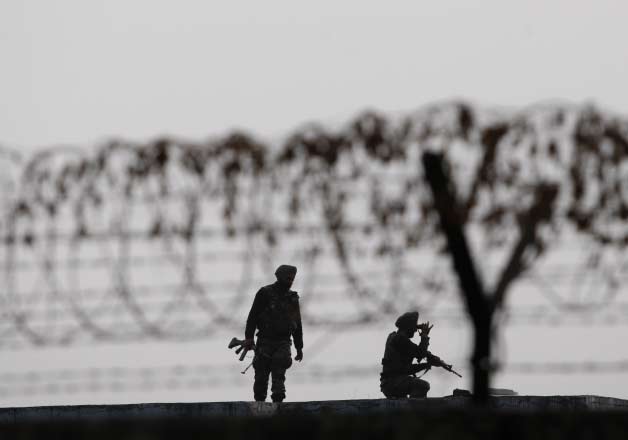 Border Security Force (BSF) troopers have gunned down an intruder from Pakistan in Pathankot district of Punjab.
According to officials, the incident took place the Bamiyal sector near the Dinda border out post (BoP) in forward areas of the district.
The intruder was killed after he came close to the border fencing on the Indian side and did not heed to warnings, an official said.
The area is close to the Punjab-Jammu and Kashmir border.
The National Investigating Agency (NIA), which had investigated the terror attack on the Pathankot air base on January 2 this year by Pakistani terrorists, had pointed out that the terrorists had entered India near the Dinda BoP.
BSF troopers in the border belt remain on high alert following the two terror attacks in Dinanagar (July 27, 2015) and Pathankot (Jan 2, 2016) in Punjab.