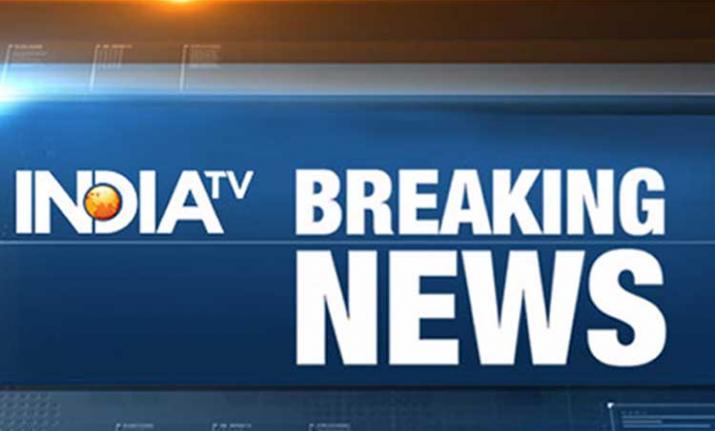 Twitter is buzzing with breaking news and news alerts from India and rest of the world. Here is the coverage of all breaking alerts and latest updates from the micro-blogging site on one page:
Breaking News August 18:
09:56 pm: Congress revokes suspension of Mani Shankar Aiyar from the primary membership of the Party. He was suspended from the primary membership of the Party after he made a remark on Prime Minister during Gujarat elections
09:42 pm: Kerala Chief Minister Pinarayi Vijayan says "total 33 people have died in the state today". Death toll rises to 357
09:34 pm: All ministers and BJP MLAs of Uttarakhand to donate their one month salary towards Kerala flood relief
09:19 pm: Rajasthan Chief Minister Vasundhara Raje announces financial assistance of Rs 10 crores from the state government for flood-hit Kerala
09:12 pm: We are in the middle of a disaster, we need unite as one to tackle it: Kerala Chief Minister Pinarayi Vijayan on Kerala floods 
08:56 pm: CBI arrests Sachin Prakasrao Andure of Aurangabad (Maharashtra) in connection with Dabholkar murder case, further investigation underway 
08:49 pm: 67 helicopters, 24 aircraft, 548 motorboats, thousands of rescue personnel from Navy, Army, Air Force, NDRF, Coast Guard, other CAPFs pressed into service to evacuate people from submerged areas to relief camps, distribute relief materials: National Crisis Management Committee on Kerala floods
08:47 pm: Three terrorists killed near Line of Control in Kupwara's Tangdhar sector in Jammu and Kashmir 
08:16 pm: Red Alert issued for tomorrow in Pathanamthitta, Idukki, Ernakulam
08:11 pm: Kochi naval air strip to be made available for commercial aircraft from Monday: Govt
08:05 pm: Uttarakhand Chief Minister Trivendra Singh Rawat announces Rs 5 crores from the state government for flood-hit Kerala. The Chief Minister will also donate his one month salary for relief operations
07:56 pm: I spoke to Kerala CM today. We've decided that a train full of rice worth around Rs 7.5 crores will leave for Kerala tomorrow. 3 crores will be provided in cash. Doctors, soldiers and even public of our state is ready to go there to help: Chhattisgarh CM Raman Singh on Kerala floods 
07:24 pm: Asian Games 2018 declared open in Jakarta (reports AFP)
07:22 pm: 
#NewsAlert | Tamil Nadu Deputy Chief Minister O Panneerselvam visits Elachipalayam bridge area in Theni district where road was washed away following heavy rain in the region pic.twitter.com/PHoT0Y7uDj

— India TV (@indiatvnews) August 18, 2018
07:13 pm: n a letter to the prime minister, Indian Commercial Pilots' Association (ICPA) pilots on the Airbus 320 and Boeing 787 in Air India have committed to fly planes without payment to support Operation Madad and Operation Sahyog in Kerala
06:59 pm: Massive rescue operation is underway in Chengannur, more than 300 people have been rescued. We need engineers to help us construct makeshift bridges so that rescue operations can be a carried out in forest areas: Kerala Minister G Sudhakaran
06:37 pm: Himachal Pradesh Chief Minister Jairam Thakur announces Rs 5 crore for flood-hit Kerala 
06:24 pm: 
#KeralaFloods | Relief material being dropped by Indian Air Force in Alappuzha district's Chengannur. pic.twitter.com/loDSgHu9B2

— India TV (@indiatvnews) August 18, 2018
05:54 pm: The state government will name three awards after Atal Bihari Vajpayee Ji. One will be for poets, second will be for outstanding contribution in the field of journalism and third for good work in administration: Madhya Pradesh CM Shivraj Singh Chouhan
05:49 pm: Fire breaks out at Delhi's Lok Nayak Bhawan near Khan Market. 10 fire engines at the spot
05:40 pm: Situation under control, district administration is taking proper care. Nearly 60 people are stuck in a village in Kodagu and Indian Army has reached there. We are arranging helicopters but the weather is not allowing us to fly: Karnataka CM HD Kumaraswamy on rains in the state 
05:39 pm: 
#KeralaFloods | Roads in Palakkad damaged due to landslides and floods caused by heavy and incessant rainfall in the region pic.twitter.com/dsIUkL5n5b

— India TV (@indiatvnews) August 18, 2018
05:34 pm: Visakhapatnam Police arrest burglar wanted in more than 32 cases. Total Rs 35,75,000 worth recovery made from him 
05:28 pm: 50 Congress leaders to hold press conference in 100 cities across India in coming days on Rafale deal (reports ANI quoting sources)
05:21 pm: We are concerned about well being of people affected by Kerala floods and Centre is committed to providing all possible help. Railways will now provide free transportation of relief material for Kerala through various State Govt. agencies, PSUs and other Govt agencies: Piyush Goyal
05:16 pm: Congress President Rahul Gandhi constitutes six-member team to hold conferences nationwide over Rafale deal. Senior Congress leader Jaipal Reddy to head the team (reports ANI quoting sources)
05:11 pm: Karnataka Chief Minister HD Kumaraswamy announces Rs 5 lakh compensation for the people who have lost their houses in floods in the state
05:02 pm: Madhya Pradesh CM Shivraj Singh Chouhan releases Rs 10 crores as assistance for flood-hit Kerala
04:47 pm: All our MPs, MLAs and MLC to donate their one month salary for flood relief in Kerala. A special relief committee will be made to send essential items to Kerala: Congress' Randeep Singh Surjewala
04:46 pm: BJP Maharashtra Minister Ravindra Chavan donates his one month salary to Kerala floods relief
04:45 pm: Indian High Commissioner to Pakistan Ajay Bisaria to travel to Delhi for consultation (reports ANI quoting sources)
04:44 pm: Red Alert issued for today in 11 districts. Heavy rainfall predicted for the day in all districts except Thiruvananthapuram, Kollam and Kasaragod. All BJP corporaters of Kalyan Dombivali Municipal Corporation (KDMC) to donate their one month salary towards Kerala flood relief 
04:43 pm: Uttar Pradesh Chief Minister Yogi Adityanath announces Rs. 15 crores from Chief Minister Relief Fund for flood-hit Kerala
04:42 pm: Today morning, General Bajwa came to me and said we were thinking of opening Kartarpur route on 550th birth anniversary celebrations of Guru Nanak Dev: Navjot Singh Sidhu in Islamabad
04:41 pm: It's our duty to go back and ask our govt to take a step ahead. I hope if we take one step forward, people here will take two steps forward. Gen Bajwa sahab hugged me and said, "we want peace". So, let's swim in a blue ocean and shun red ocean. It's my dream: Navjot Singh Sidhu in Pakistan​ 
04:29 pm: 
#KeralaFloods | 1 lakh packets of food products consisting water bottles, skimmed milk, biscuits and sugar being sent to Ludhiana's Halwara airport in Punjab. CM Capt Amarinder Singh had announced Rs 10 cr worth of immediate relief, Rs 5 cr in form of ready-to-eat food material pic.twitter.com/ipuR1ovXZQ

— India TV (@indiatvnews) August 18, 2018
04:04 pm: All 3 accused Sharad Kalaskar, Vaibhav Raut and Sudhanva Gondhekar sent to Anti-Terrorism Squad custody till August 28. ATS had recovered 20 bombs and explosives for 50 more bombs among other incriminating materials from them in Mumbai 
03:57 pm: Delhi's Tiz Hazari court adjourns hearing on the plea of Minister Imran Hussain in his alleged assault case, the plea sought call detail records of Delhi Chief Secretary Anshu Prakash 
03:45 pm: 
#KarnatakaFloods | Chief Minister HD Kumaraswamy conducts an aerial survey of landslides and flood affected areas in Kodagu pic.twitter.com/QYySgHU8IK

— India TV (@indiatvnews) August 18, 2018
03:38 pm: Gujarat Chief Minister Vijay Rupani announces Rs 10 crores from Chief Minister relief fund for flood-hit Kerala
03:30 pm: Maharashtra CM Devendra Fadnavis announces Rs 20 crore as immediate assistance from state government  
03:17 pm: Jharkhand Chief Minister Raghubar Das announces an aid of Rs 5 crores for flood-hit Kerala
03:14 pm: Former UN Secretary General Kofi Annan passes away, confirms United Nations
1:32 pm: PM conducted aerial survey to get first-hand knowledge about flood. Our helicopter could not go to some places due to inclement weather. He has announced Rs 500 crore & all possible help. We thanked him & demanded more helicopters & boats: Kerala CM Pinarayi Vijayan 
1:29 pm: The cyber tower which Atal Ji had contributed to set up in Mauritius will henceforth be named as Atal Bihari Vajpayee tower: Pravind Jugnauth, PM of Mauritius at the World Hindi Conference in Port Louis.
12:46 pm: Over 11,000 houses damaged. 6 people have died in Kodagu. Banks have been told to stock up ATMs. Officials directed to give a list of roads which are damaged, and start repair work. Many officials from other areas have been shifted to Kodagu: Karnataka CM HD Kumaraswamy​ 
12:45 pm: Over 1000 security personnel including NDRF, Navy, Army, Fire Dept, Home Guards etc are involved in rescue operations. Air Force is lifting stranded people and dropping relief material. 200 NCC cadets also working. We are working non stop: HD Kumaraswamy on Karnataka floods
12:09 pm: Haryana Chief Minister Manohar Lal Khattar has announced an aid of Rs 10 crores for flood-hit Kerala.
11:35 am: Prime Minister Narendra Modi has also announced Rs 500 crore as immediate aid for Kerala, in addition to the 100 crore announced earlier
10:27 am: Prime Minister Narendra Modi conducts an aerial survey of flood affected areas in Kerala. PM has announced an ex-gratia of Rs. 2 lakh per person to the next kin of the deceased and Rs.50,000 to those seriously injured, from PM's National Relief Funds (PMNRF). 
10:09 am: Imran Khan takes oath as the Prime Minister of Pakistan
9:44 am: Two people arrested in Delhi for burning copies of the Bible, the Geeta, the Quran, the Guru Granth Sahib and the Constitution on August 15 at India Gate.
9:00 am: The State Bank of India (SBI) has donated Rs 2 crore to Chief Minister's Distress Relief Fund (CMDRF) and announced waiver of fees and charges on services offered by the bank in Kerala. 
8:38 am: United Arab Emirates(UAE) to form a committee to help flood-hit areas of Kerala. Sheikh Khalifa has instructed the formation of a national emergency committee to provide assistance to the people affected. 
8:16 am: Prime Minister Narendra Modi arrives in Kochi. 
8:04 am: Sanjay Kumar, a Professor at the Mahatma Gandhi Central University in Bihar's Motihari, thrashed by a mob yesterday allegedly for sharing an FB post critical of Atal Bihari Vajpayee. 
7:39 am: 4 interstate offenders have been arrested & 550 gms gold, more than 1kg silver & weapons have been seized. Total worth of seizure is around Rs.16-17 lakh. They're a part of a gang of around 10-15 people. We're trying to arrest them too: S.Kumar, SP Kalaburagi
7:31 am: 4 people have been arrested & 690gms heroin, 400ml Codeine, 5kgs sodium carbonate & 3 bottles acetyl chloride have been seized: Mukesh, SP Murshidabad
​7:25 am: PM Narendra Modi leaves from Thiruvananthapuram for an aerial survey of flood-affected areas of Kochi.
7:16 am: The United States Defence Department announced that the military parade, a brainchild of President Donald Trump, has been postponed to 2019
7:00 am: Pakistan Tehreek-e-Insaf (PTI) chairman Imran Khan will be sworn-in as the 22nd Prime Minister of the country at the President House in Islamabad today | READ
6:25 am: 3 dead & 4 injured after a house collapsed in Dhamtari's Kandel village in Gujarat. The injured are undergoing treatment in the district hospital
6:14 am: 5 dead in a collision between an auto rickshaw & a truck in Kheda's Mahudha in Gujarat 
6:09 am: Around 700 soldiers along with specialised engineering task forces carrying boats & specialised equipment are on ground & have rescued around 4,800 people in the past 9 days. I assure that we'll work day&night till Kerala comes back to normal: Brig Arun CG on Kerala Floods
6:00 am: Family of 30-year-old woman in Hyderabad alleges that she died due to medical negligence of a hospital in Narayanguda.