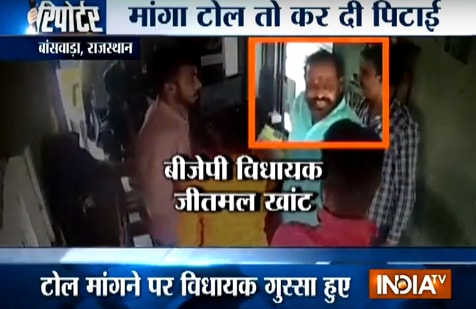 A video has surfaced purportedly showing BJP MLA Jeetmal Khant manhandling a toll plaza worker in Rajasthan's Banswara district.
In the video that went viral on social media, the accused MLA of the ruling party is seen threatening and slapping a toll plaza employee in Badhalia when he asked him for toll fee.
However, no police case has been registered in the matter.
A video has gone viral but the toll booth employees have refused to lodge any FIR. They said that it was some misunderstanding recently between the MLA and the staff and they do not want any action, Banswara SP Kalu Ram Rawat said.
Khant, who represents Garhi Assembly constituency of Banswara district, refused to comment on the matter.
WATCH VIDEO: