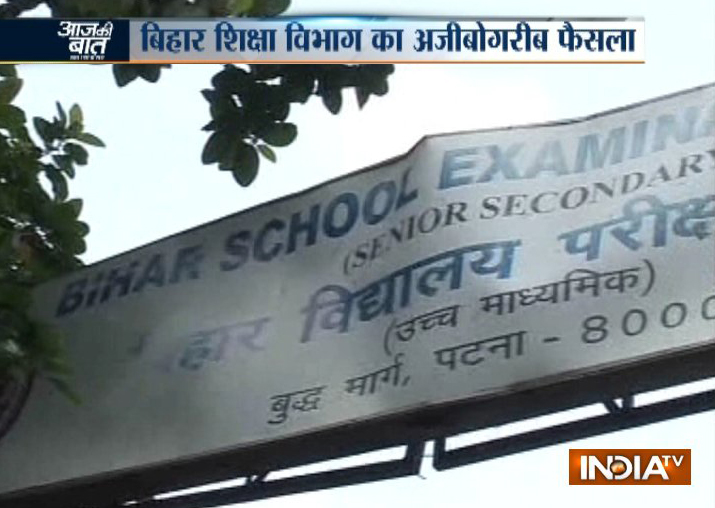 The latest order issued by the education department has triggered a major controversy in Bihar. The department has asked school teachers to keep a watch on those defecating in the open in their respective areas.
The department has asked teachers to create awareness in their vicinity about the benefit of having toilet in home. Besides, it has also asked them to click the photographs of those defecating in the open from 5am to 7am and 4pm to 6pm.
Teachers have also been asked to do physical verification of toilets in their respective areas.
Meanwhile, opposition RJD has targeted the Nitish Kumar government, terming the order unrealistic.
RJD leader Raghuvansh Prasad Singh blasted the state government and asked it to stop making joke of teachers.
"This is a joke… the government making fun of teachers. Instead, it should focus on improving the infrastructure in schools. His mister had once sad that 24 per cent of households do not have a toile, where they will go?" he said.
Party's national vice-president Shivanand Tiwari too slammed the government for its 'Tughlaqi decision'.
"It is a Tughlaqi order. People who don't have the knowledge about the society can only issue such order. This is unrealistic… teachers will be harassed. This is not the right way to make youe swachata abhiyan a success," he said.
On the other hand, state Education Minister Krishna Nandan Prasad Verma said that teachers are intellectuals and can perform the task of convincing people not to defecate in the open much better than others.
"Moreover, the teachers do not have to keep a tab on those defecating in the open throughout the day. They will have to take some time off in the mornings and the evenings. This will not affect their teaching work," he said.
In a letter to CM Nitish Kumar, Bihar Secondary School Teachers Association's general secretary Shatrughan Prasad Singh said it is 'disrespectful and exploitative'.
Singh asked the government to roll back the order.
"Teachers are already overworked. They are used in a number of non-teaching works like census, preparation of voters' list etc. This new order on open defecation is not only an addition, it is also an insult to their dignity," Singh said.