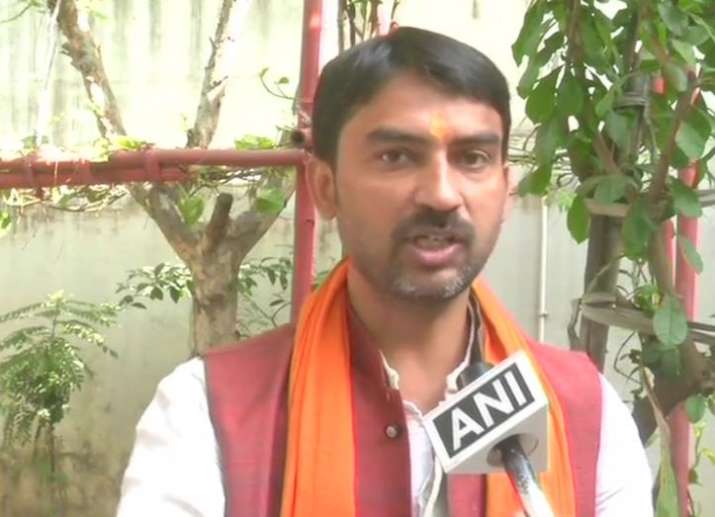 Union Minister of State for Health and Family Welfare Ashwini Choubey's son Arijit Shashwat on Monday denied any wrongdoing on his part during the recent unrest in Bihar's Bhagalpur district. 
Shashwat, who has been accused of instigating communal clashes in Bhagalpur on the eve of Hindu New Year on March 17, said that he was not averting arrest by the police but will also not surrender. 
"I am under court's protection. I have not run away, you have to look for those who run away. I am right here in midst of society. 
"Why should I surrender? The Court issues warrant but the court also gives shelter. Once you go to the court, you will do only what it decides for you," Shashwat said on Monday.
Last week, Bihar Police lodged two cases against Shashwat and 20 others for taking out a procession without permission, inciting communal sentiment and roaming on roads with displaying arms. But the police have not made any arrests so far.
"If the police come to arrest me I will do what they ask. I am moving an anticipatory bail application," Shashwat told media.
The statement comes after RJD leader Tejashwi Yadav attacked Nitish Kumar government for not arresting Shahswat despite a police warrant. The Union minister's son was spotted brandishing swords at a procession taken out on the occasion of Ram Navami in Patna yesterday.
Watch video: Bihar Police fails to arrest Union Minister's son despite arrest warrant, row sparked