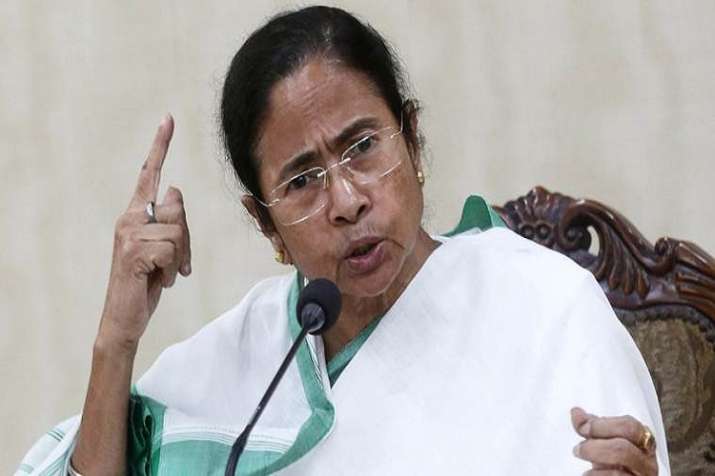 Further intensifying her attack on the BJP and the RSS over the National Register of Citizens  (NRC) draft release, West Bengal Chief Minister Mamata Banerjee accused them of "spreading misinformation" on the Supreme Court's directive in publishing the draft.
Reiterating that the names of many Indians were "deliberately" left out of the draft NRC in Bharatiya Janata Party-ruled Assam, Banerjee said every step taken by these outfits are influenced by "political vendetta".
"It is unfortunate that the BJP and Rashtriya Swayamsevak Sangh (RSS) are making and spreading misleading statements against the Supreme Court which never asked for deletion of names of Indian citizens from the list," Banerjee wrote on Twitter.
"The list of Indian citizens left out Bengalis, Assamese, Rajasthanis, Marwaris, Biharis, Gurkhas, UPites, Punjabis and natives from four southern states," she claimed.
Referring to kin of former Indian President Fakhruddin Ali Ahmed who were left out of the draft NRC, Banerjee said that such families are being put in panic because of serious anomalies.
She also raised questions over the deployment of 200 companies of central forces in Assam following the publication of the draft NRC on July 30 and alleged that the core values of India, such as democracy and secularism, are being destroyed by the BJP and RSS.
"Where is democracy? Where is secularism? Why are the core values of our country being destroyed? Why have 200 companies of central forces being sent to Assam. Every single action of the BJP and RSS is one of deliberate destructiveness and political vendetta," she added.
Earlier last week, Mamata Banerjee had hit out the BJP government over the NRC issue, stating that that the whole exercise was done with a 'political motive' to divide people and warned that it would lead to a bloodbath and civil war in the country.
Attacking BJP, Mamata Banerjee said that the saffron party is trying to divide the country and added that this will not be tolerated.
The statement drew immediate criticism from all political front demanding her to clarify her statement.