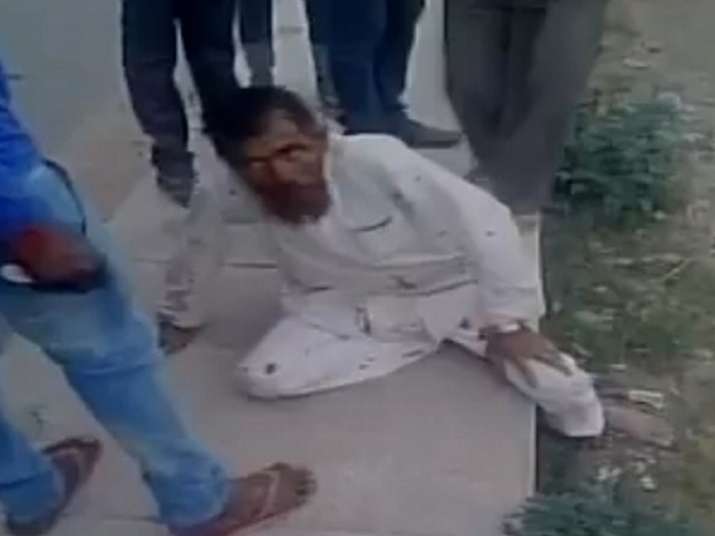 The killing of a Muslim man by a group of alleged cow vigilantes has stirred a huge row with the state government choosing to book both parties in the case. So far, the police has arrested three persons in the case and a massive hunt is on to trace the three others. 
The police has booked both the parties – the attackers and the Muslim men. The arrest of three accused comes immediately after police announced a reward of Rs 5,000 for information on the suspects.
The incident relates to April 1 when a brutal attack by an alleged group of 'gau rakshaks' thrashed Pehlu Khan and four others on suspicions of cow smuggling caught on camera came to light. Khan succumbed to his injuries later in the hospital.
The state administration, however, has sought to allay the blame over the incident on Khan and others who were beaten mercilessly.  
Rahul Prakash, Superintendent of Police, Alwar, said that a slips issued from the municipal corporation is not the only document which is required for transporting animals.
"You can't transport cows on the basis of municipal corporation slips. It is not legal. To transport cows, you need a transit permit from the District Magistrate. The permit is issued only after veterinary doctor's report. Transporting cows in Rajasthan is illegal under the Bovine Act," he said.
Probe further revealed that the stamp and date were missing from the Jaipur municipal corporation receipts which the alleged cow smugglers were carrying.
While Khan succumbed to his injuries at Kailash Hospital in Alwar on Monday night, the four other victims have been discharged. All of them have also returned to their home district Nuh in Haryana.
The incident took place on Saturday when a group of gau rakshaks stopped Khan and few other vans loaded with cows. The cow vigilantes brutally attacked them on suspicion that they were smuggling the cows.
"Police had prior information that few people were smuggling cows. Police managed to seize three vans but few vans managed to escape. These vans were stopped by gau rakshaks. A man was killed in the incident which is unfortunate. A case has been filed and police is investigating the matter," state Home Minister GC Kataria said.
In Rajasthan, the export of cows for slaughter is strictly prohibited under the Rajasthan Bovine Animal Act, 1995. 
The latest incident is a stark reminder of 2015 lynching of a Muslim man in Uttar Pradesh's Dadri on suspicion of stealing and slaughtering a stolen cow.