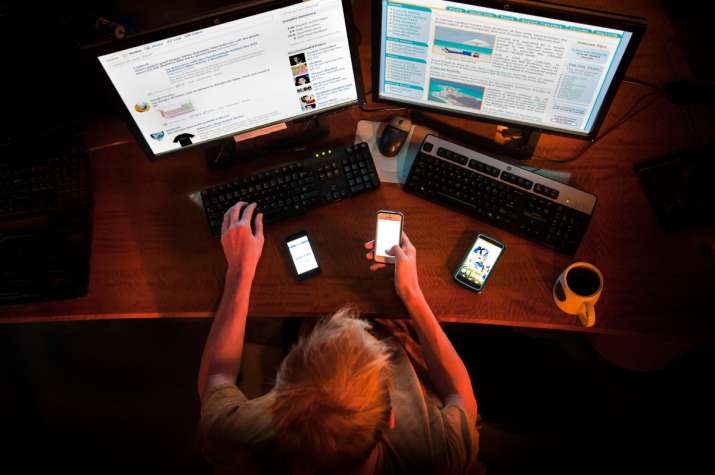 All India Institute of Medical Sciences (AIIMS) has started a special psychiatric OPD for people who are addicted to social media, online games or the internet in general. 
According to a Times of India report, the initiative has been taken by country's premier institute to help addicts, mostly school and college students, who are slipping into serious psychiatric issues due to the habit. 
Dr Yatan Pal Singh Balhara, a psychiatric leading the AIIMS's Behavioural Addiction Clinic, said that depression, anxiety and substance abuse was common in patients addicted to the internet. 
"They are counselled, their access to the internet is controlled and in rare circumstances, admission is required for their well-being," Balhara was quoted by Times of India as saying. 
Balhara added that six to seven patients are visiting the clinic daily and the number of cases is likely to increase as awareness increases. He also asserted that the addiction to the internet is a major cause of academic failure and poor work performance.
Presently, the clinic is open for patients on Saturday, from 9 am to 2 pm. However, the duration may be increased depending on the number of cases.
Dr Balhara explained the effects of "internet addiction" by giving the example of a Delhi boy who used to be one of the toppers till Class XI before getting hooked to online games. 
"He started spending hours playing the games at the cost of studies and as a result failed in Class XII three years ago. He hasn't been able to pass Class XII as yet and he is now being treated for addiction to online games," said Balhara. 
Earlier in February, two brothers, who were addicted to online gaming, were subjected to a month of rehabilitation in the psychiatry ward of Ram Manohar Lohia (RML) Hospital. 
Always engaged in gaming, they had no time for studies, meals, bathing or changing clothes. They didn't sleep regularly, ignored phone calls and the doorbell. 
The two even turned a blind eye twice while robbers were looting their house as they were busy playing games. The most odious symptom of their decline was the habit of defecating and urinating in their clothes while playing.
Dr Nand Kumar, additional professor in the psychiatry department of AIIMS, cited the example of a 14-year-old girl who slapped her father for taking away her phone for a day. When asked, she said her parents were always busy and most friends were also available for online chat only.