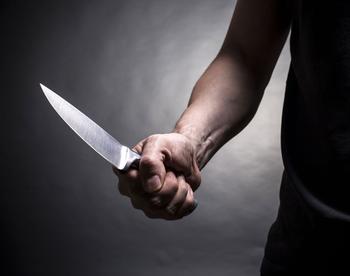 An abusive spat between two groups of boys on their Facebook pages led to a violent face to face brawl, leaving five of them with stab injuries. 
According to a Bangalore Mirror report, the incident took place in Benagaluru's Basaweshwaranagar area and the victims are undergoing treatment at various hospitals in the city.  
As it turns out, the fight between the two groups revolves around a girl. 
Ajith Kumar, a 20-year-old choreographer, who is working with a reputed dance studio in Rajajinagar, was often seen with a girl, who is also his classmate.
However, their relationship was disliked by a group of boys who live in the girl's neighbourhood, particularly by the group leader Shiva Prasad, alias Kencha.
They posted a message on Ajith's Facebook page, in which they threatened him to stop meeting the girl or fight with them before meeting her again. 
Enrage by the message, Ajith replied with abusive comments and challenged the gang to meet him for a fight. The 20-year-old dancer was asked to meet them near Shankar Mutt, Basaweshwaranagar. 
Taking the message seriously, Ajith gave his phone number to the group leader so as to let him know the venue for the showdown. 
At around 10 pm on Tuesday, Prasad's associates called Kumar and asked him to come to the Mutt. 
Kumar, along with his friends Saravana, Raju, Tamilarasan and others, reached the point. After some time, Prasad also reached the rendezvous with his friends and the two groups started fighting. 
Boys from both the groups started attacking each other with machetes, knives and other weapons. 
"Ajith was stabbed in his thigh, but he also went on the attack and has managed to injure four of them. Both groups are in their early twenties. The injured were admitted to different hospital in the vicinity of the crime scene," Bangalore Mirror quoted the investigation officer as saying. 
Statements of boys in both the groups have been recorded and Ajith, Prasad and all others have been booked for attempt to murder under section 307 of the IPC, along with other sections. 
"The incident came to light after locals informed us about the unlawful assembly which led to bloodshed. Kumar and Prasad have been sent to jail directly from hospital on Saturday. We are waiting for the others to recover and even they will be packed off to Parappana Agrahara Central prisons," the officer further added.