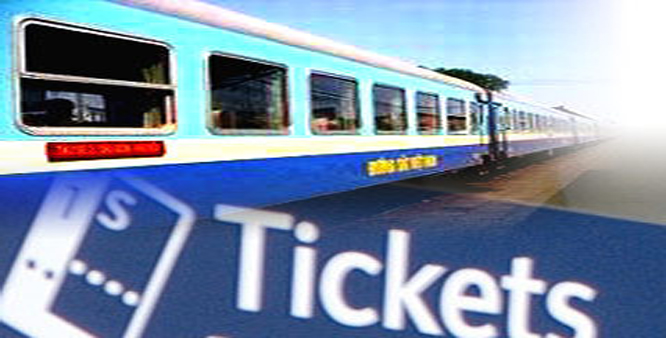 Indian Railways' ticketing arm, IRCTC, enables the travellers to book train tickets online either on the IRCTC's official website or on the IRCTC's app. The Indian Railway Catering and Tourism Corporation (IRCTC), in a tweet, informed the passengers that online railway ticket booking can be made in a hassle-free and convenient way. After the ticket(s) is booked, one receives the text message on their phone. The text can be shown as a proof of the ticket to the railway ticket checker.
How to book tatkal tickets
The IRCTC has added passenger-friendly features to facilitate faster ticket booking including tickets under the Tatkal Quota. IRCTC has introduced an e-wallet which users can use to book tickets through its official mobile app ''IRCTC Rail Connect.
"Now IRCTC e-wallet users can book rail e-tickets including of Tatkal quota through IRCTC Rail Connect Android App," a tweet from IRCTC's official Twitter handle said.
IRCTC e-wallet, which is similar to other popular e-wallets like Paytm, PhonePe and Mobikwik, is a payment platform which enables users to deposit money in advance with the IRCTC for booking tickets.
Steps to avail IRCTC e-wallet facility to book tickets via IRCTC Rail Connect.
• First, the user needs to register at IRCTC e-wallet facility through IRCTC website
• Click on the "IRCTC e-Wallet Registration" link under IRCTC e-Wallet Section in the "Plan my travel" page.3) 
• Complete Verification process by providing PAN or Aadhaar and other details.
• Deposit one-time registration fee of Rs.50/-(excluding service tax) online with any of the available payment options.
• Credit the IRCTC e-wallet account with the minimum deposit of Rs.100/- and top up with the required booking amount. Maximum amount permitted in user's account is Rs. 10,000.
• Passengers can now book tickets by selecting IRCTC's e-wallet service while making payments.