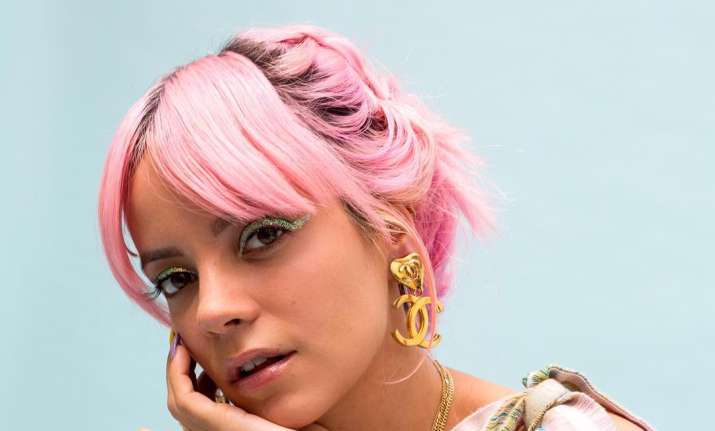 English singer and songwriter, Lily Rose Beatrice Cooper who is famously known by her stage name, Lily Allen regrets bleaching her hair and spending so much on clothes that she can't even wear now.
In an interview with Stylist magazine, Allen offered her younger self some style advice, which includes not buying so many expensive clothes.
Daughter of actor, Keith Allen and film producer, Alison Owen, Lily said, "Stop spending lots of money on clothes because I used to have lots of money and I liked clothes. Now I don't have so much money and I don't fit in any of those clothes."
Allen advised herself not to bleach her candy floss pink hair, but said she wouldn't change how she dressed while performing, reports people.com.
The singer also offered herself some career advice, which involved trusting instincts, and collaborating more with other women, rather than competing.
She said, "Probably don't sign a five album deal for 25,000 pounds and get a more reliable accountant and work with people with better intentions. I'd tell myself to listen to your instincts a little bit more, stand up for yourself."
"I'd trusted people to take care of other things and instinctively I knew things weren't quite right but I didn't really have the experience yet to take those instincts seriously", she added further.
(With IANS Inputs)
ALSO READ -Indian actor, Manisha Koirala pens her first book, The Book of Untold Stories
ALSO READ -Shakti Bhatt First Book Prize 2018: Here are the shortlisted debut authors