Follow us on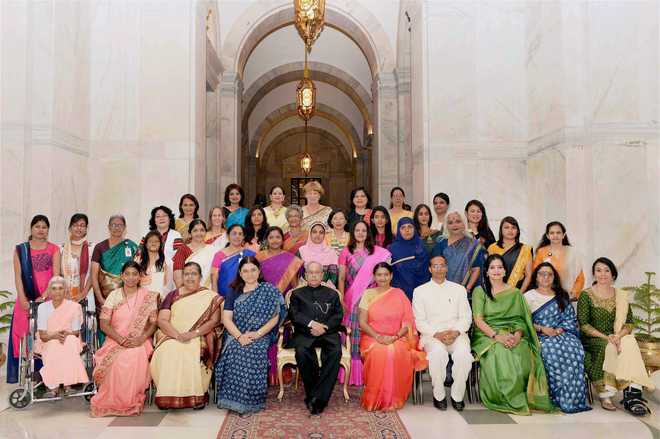 Every year on 8th of March, International Women's Day is celebrated to honour the womanhood and commemorate the movement of women's right. Every year, some extraordinary women of India are conferred with prestigious Nari Shakti Puraskar on International Women's Day. Like every year, last year 31 women were awarded with the honour including ISRO scientists, first-ever troupe of Kathakali dancers, India's first female graphic novelist, acid attack survivors and animal activists among others.
 A day prior to International Women's Day, PIB is remembering the women heroes who were conferred with Nari Shakti Puraskar in 2017. In a series of tweets, they are shedding light on the women achievers of India. Mere going through the struggles and journey of these phenomenal women achievers will fill you with immense pride.
The three women scientists from ISRO, who were honoured, were Subha Varier, B Codananyaguy and Anatta Sonney. They were awarded for their participation in ISRO's famous space missions like Chandrayaan mission, Mangalyaan mission and the most recently launched 104 satellites in one go.
Tripunithura Kathakali Kendram Ladies Troupe from Kerala was formed in 1975 and since then they have delivered over 1,500 performances in India and abroad.
Asia's first woman to drive a diesel train, Mumtaz Kazi, was also bestowed with an award.
The Nari Shakti Puraskar includes Rs 1 lakh cash prize and a certificate. In last year's award ceremony, Women and Child Development Minister Maneka Gandhi was also present.