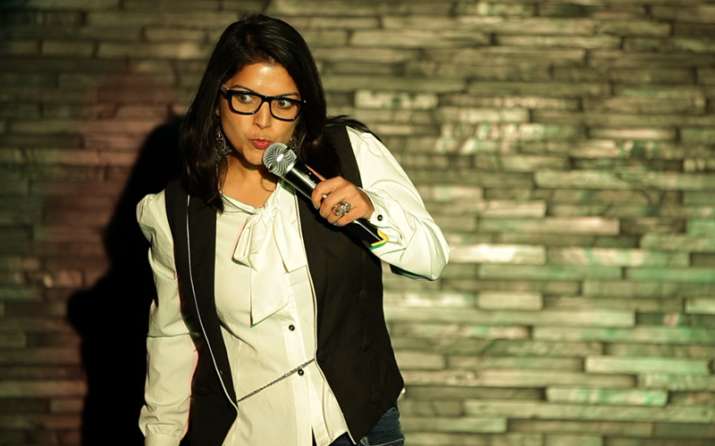 Aditi Mittal is the latest to hop on the Netflix bandwagon after Aziz Ansari, Hasan Minhaj and Vir Das. The stand-up comedian is all set to host a special stand-up show with a rather catchy title 'Things They Wouldn't Let Me Say' on Netflix. The show will air its first episode on July 18 to its more than 100 million members across 190 countries. This makes Aditi Mittal to become one of the first women in India to host a stand-up comedy show and address issues like gender, sex and notions about beauty. 
That's right! @awryaditi is coming soon to Netflix with "Things They Wouldn't Let Me Say". pic.twitter.com/qh3QzhNJSg

— Netflix India (@NetflixIndia) June 12, 2017
"Having a platform like Netflix is a dream come true for anyone in entertainment and comedy today... The journey of this show has been absolutely exhilarating. I hope Netflix fans all over the world will enjoy the show as much as I have in making it," Aditi said in a statement. Her Netflix show is a gender revolution rich with taboos of being a woman in India. 
Swati Shetty, director of content acquisition in Netflix said, "Aditi's success reflects the growing pool of Indian stand-up comedy talent that is already gaining international recognition and we are proud to showcase Aditi's bold wit and humour on the Netflix service."
When this news was broken out by none other than the official page of Netflix India on Twitter, there were many tweeple who actually appreciated the great move by this American entertainment giant. But there are handful of people who couldn't stand this new just because of the gender of the stand-up comedian. But Netflix India took every derogatory comment like a boss and turned down the haters in the best way possible. Check it out. 
yesss Aditi!!! 🙌🏽❤️👌🏼

— DIVINE (@VivianDivine) June 12, 2017
Congratulations and well done on signing an actually funny comic with a personality.

— NRK (@PWNeha) June 12, 2017
Is it because she's a good comedian or that she is a woman...seems conspicuously timed given the hissyfits over Amazon's choice

— Abhishek Sengupta (@sengupta1988) June 13, 2017
Why's Netflix lowering their brand pic.twitter.com/i8q1RXPLKN

— Arjun Sethi (@Roguelost) June 12, 2017
Because we like dropping it like it's hot.

— Netflix India (@NetflixIndia) June 12, 2017