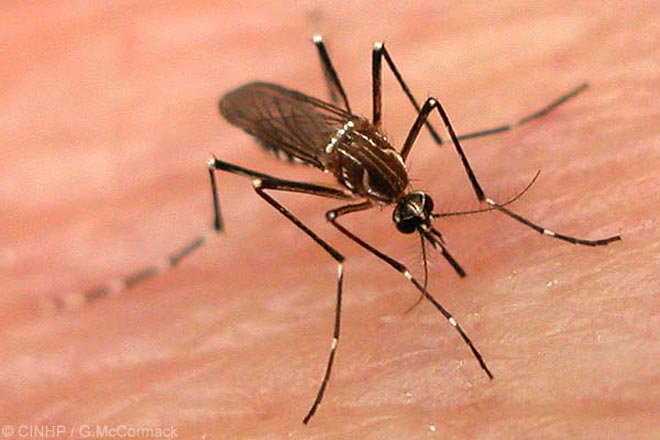 Well, everyone is very happy as monsoon has arrived and people are finally free from the scorching heat. But every good thing has a bad side as well. With the arrival of the rains, the vector-borne diseases like dengue, are also back in the city of Bangalore. Several hospitals are reporting a surge in the number of suspected dengue cases. Although Bruhat Bengaluru Mahanagara Palike (BBMP) officials have pegged the number of confirmed cases in the city last month to 15, doctors from several hospitals have reported getting five to six dengue cases a day. They expect the numbers to be higher in June. 
"Last year in May, there were 27 confirmed cases. This year, it has come down to 15," said Vijaya, an official according to the report of the BBMP's Mosquito Control Department. It said that the situation was worse last year. This year, however the number has dropped to some extent due to increased defogging and other initiatives taken to control mosquito breeding. However, it is too soon to say as the most number of cases are usually reported in June, July and August.
Several city hospitals, both government and private ones, have reported suspected dengue cases, taking the number of infections for May well beyond the BBMP figures. For instance, last month the Indira Gandhi Institute of Child Health sent 120 samples of suspected dengue to the National Institute of Virology (NIV); 20 of them proved positive. There have been 15 positive cases in June already, said IGICH medical superintendent Naveen Benkappa. "Fortunately, there have been no deaths so far," he added.
Mohan Kumar, head of the Department of Medicine at the hospital said, "At K.C. General Hospital, many in the age group of 20 to 25 have been admitted for fever, and of them, five tested positive for dengue."
Private hospitals, too, are seeing a rise in cases. Shilpi Singi, internal medicine consultant of Narayana Multi-speciality Hospital, Whitefield, said in the last week, nearly 10 of the 30 OPD patients were suffering from dengue. "Last month before the rains, almost no cases were reported. This month, I have seen 50 to 60 cases," she said, and added that the situation could be contained by vector control and proper garbage disposal. A few cases of malaria, chikungunya and other non-dengue vector-borne diseases were also reported at the hospital.
While the civic body claims to have undertaken sufficient preparation for the monsoon, residents hold a different view. They have complained that despite several requests being made to remove silt from drains, little has been done to address the situation.
"In Indiranagar 2nd Stage, no desilting has been done. Now, with drains blocked after every rain, they have become a breeding ground for mosquitoes. We have written to health officials to curb the mosquito menace by fogging storm-water drains at regular intervals," said Praveen Sundaram, a resident.
In Pulikeshinagar, residents cover their nose while crossing an open storm-water drain that has been lying uncleaned for the better part of the year. "There is thermocol and other waste thrown inside the drain and there are hordes of mosquitoes breeding inside, but it is as good as invisible to officials," said Payal, a resident of the area.
As dengue is spread by Aedes aegypti, which is mostly seen in the daytime, schools are on the radar of civic officials. Venkatesh, Block Education Officer, South Bengaluru, said that if any complaint of lack of hygienic conditions is reported in school, the department would swing into action. "We will send a circular to all schools asking them to maintain cleanliness to prevent the spread of diseases," Mr. Venkatesh said.
Karnataka had reported the highest number of suspected cases of chikungunya in the country last year.