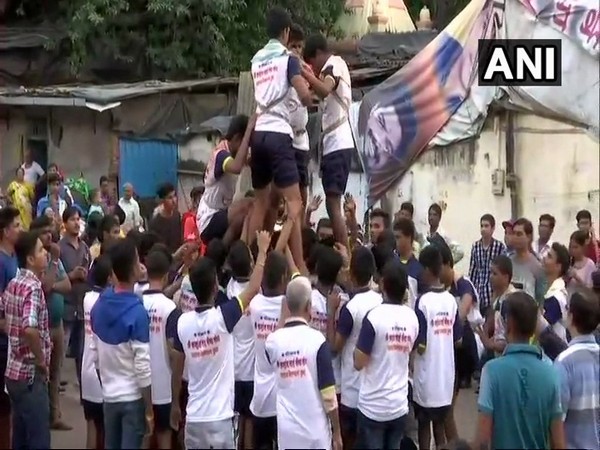 Dahi Handi is a ritual performed at the Hindu festival of Krishna Janmashtami. It is a team sport where different teams form pyramids to reach Dahi-Handi (pot of yogurt) hung up.
Group of people in many cities keep a competition between different teams. But for the first time, an initiative was taken where a competitive 'Dahi Handi' festival was organised in Mumbai for the visually-challenged people on the auspicious occasion of 'Janmashthami'.
Several teams showcased their never-say-die attitude as they danced, sang and participated in the festival despite being visually-challenged. Teams of boys and girls were also seen forming pyramids, which is a ritual in every 'Janmashthami' celebrations.
Expressing happiness on the occasion, Mahesh Mishra, a participant said, "The practice before participating in 'Dahi Handi' is a stress buster for us (visually-challenged people)."
"Participation by visually challenged people in large numbers will send out a message that we would not give up on leading our lives under any circumstance," he added.
The competition was organised by an NGO, Nayan Foundation that has been training the visually challenged people for 'Dahi Handi' Festivals since 2014.
(With ANI Inputs)
For latest Lifestyle updates, check out our Facebook page!
Also Read -Krishna Janmashtami 2018 Celebration: From West Bengal to Tamil Nadu, how India celebrates festival