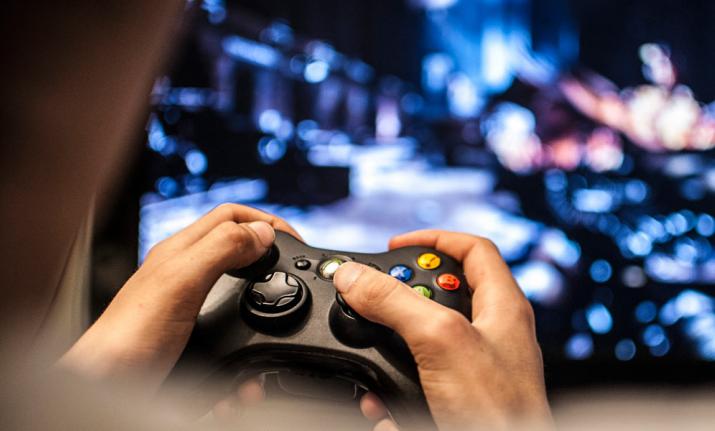 Do you like to play video games? Well, this can prove to be beneficial for you as a latest study has claimed that playing video games can help stroke patients to boost their attention deficit disorders and movement control problems.
After a stroke, also called cerebral infarction, injuries in areas that control attention also cause mobility problems.
The study has opened the door to a new therapeutic pathway that consists of complementing the physical treatments received by stroke patients with therapies to overcome attention deficit disorders, such as working with video games.
Previous studies have shown that the control of movement and the attention control aspect were "different systems" with little relation to each other, and that the treatments enabled for the patients with cognitive injuries could not serve for those who had mobility problems.
However, in the new study, the team emphasised that the therapeutic routes that complemented mobility therapies based on physiotherapy with another type of cognitive training can also be effective in increasing the attention span of patients at the same time.
One example would be working with the video games, the researchers noted.
"Patients with brain injuries in attention control areas also suffer motility control problems, even when the movement required by the task is very simple," said David Soto, Professor at the Imperial College London in the UK.
For the findings, published in the journal Proceedings of the National Academy of Sciences, the team explored the extent and location of brain injuries in 167 stroke patients for more than three years.
They identified the affected part and the type and size of the lesion, and analysed the connectivity between the different areas of the brain.
Next, they subjected the patients to various motor tasks, some very simple, such as grabbing an object with force. After the tests, the researchers found that these tasks were "impaired" in those patients who had injuries in the area of the brain "involved" in attention.
The results confirmed that video games could be substituted for a new therapeutic treatment to mitigate the physical ailments suffered by stroke patients.
(With IANS Inputs)