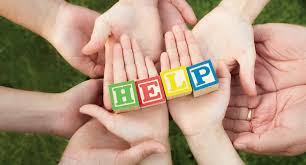 Children First initiative titled as IMAGIVE inspire change with a day of dialogue. The event took place on October 26 in New Delhi.
As they called it, "Imagine is not an event; it is a beginning of a movement through which every year we hope to bring in new theme ranging from best practices in therapies, understanding trauma, mental health education, and working with children with neurodevelopmental difficulties."
To build emotionally safe spaces for every child who is suffering from any sort of mental illness, disability, child abuse or any adolescent dealing with homosexulaity chaos in mind, is essential. An emotional safe place can be refered to any safe corner where the being is allowed to express himself.
As Dr Vibha Krishnamurthy, who is  Developmental Pediatrician with 18 years of experience in working with children with disabilities and their families in India, say that as individuals there is lot in our hands too. She believes that each one of us can make evry child's life better in three ways:
1. By giving them the gift of self-awareness and self advocacy.
2. By providing a platform to practice; be it the child's home or school.
3. By offereing opportunities to amplify "Nothing about us without us".
Similarly, Dr Nandita de Souza, Developmental and Behavioural Pediatrician working in the field of child and family mental health, pleads every one to at least listen to your child. Acknowledge what a child is going through and act as a pillar for building a child's healthy cognition.
So, all we want to say is that, it was a great initiative coming from various important figures including reputed doctors, teachers, survivors and even their families to come forward and talk about this much-needed issues to foster awareness about childern's growth.
For latest Lifestyle updates, check out our Facebook page!