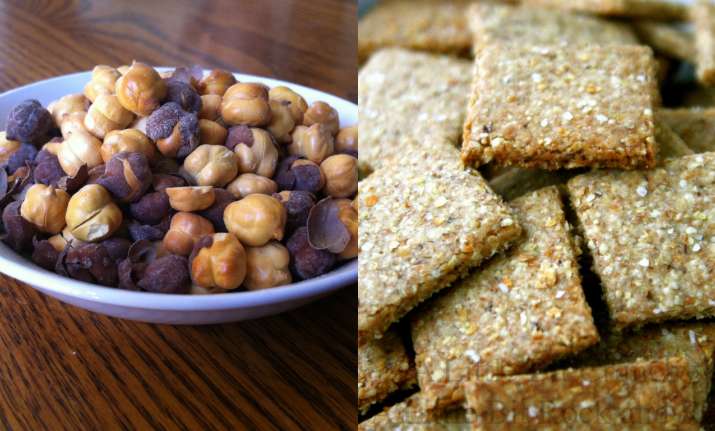 Hunger pangs in office are torturing. It is obvious to munch at regular intervals to keep ourselves going at workplace. With 8-9 hours at work, we deal with pressure of meeting deadlines and be faster than our competitors, in such a case nutrition takes a back seat. To keep ourselves active, we binge mostly on sugary or fried treats which has adverse effects on our health. They ultimately leave us feeling guilty as sugar and fried items only result in weight gain. While sugary items give us a short term boost but ultimately crashes after the effect is gone, fried foods are fatty and will lead to extra flab, especially if your job demands you to be seated for long hours.
So, it is high time to start treating yourself with healthy snacks. There are lot of guilt-free options available which will not only satiate your hunger but are also powerhouses of energy and essential nutrients. There are low in saturated fats and have carbohydrates that will keep you energized throughout the day. You only need to spare 10 mins to prepare these items and carry it to your workplace. You can also place a packet or two in your personal drawer.
Lotus seeds (Makhana)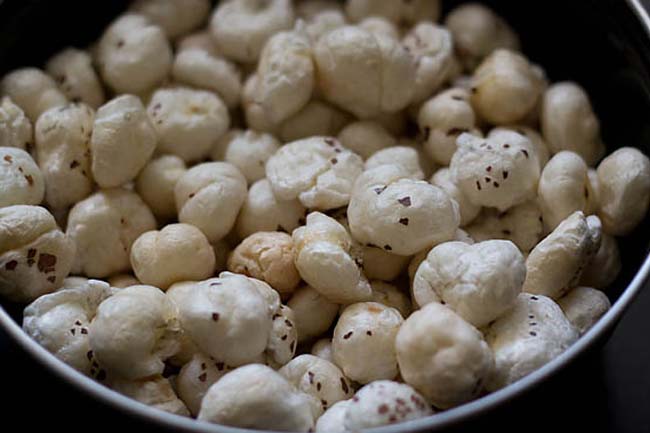 Lotus seeds, fox nuts that are popularly known as makhana are one of the healthiest snacks to much while working. They are packed with essential nutrients and are the best snacking option for the health conscious. Generally used during fasting, these puffy snacks are rich in protein, carbohydrates, fiber, magnesium, potassium, phosphorus, iron and zinc. They are also recommended for those suffering from diabetes, blood sugar and high cholesterol level.
Popcorn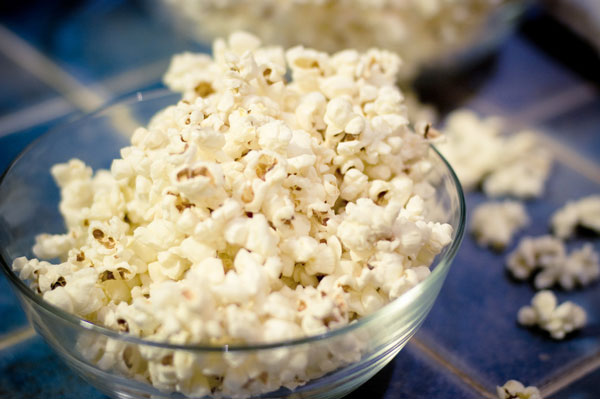 Popcorn which is our favourite item while watching a movie can be one of the healthiest snacking option at work. Pop the kernels and store them in a air-tight container. As they are low on calories you can have it whenever those hunger pangs irritate you. Popcorns also have high anti-oxidants and polyphenols that fight with ageing signs. It is recommended to prepare popcorn in old fashioned way in ghee.
Dry fruits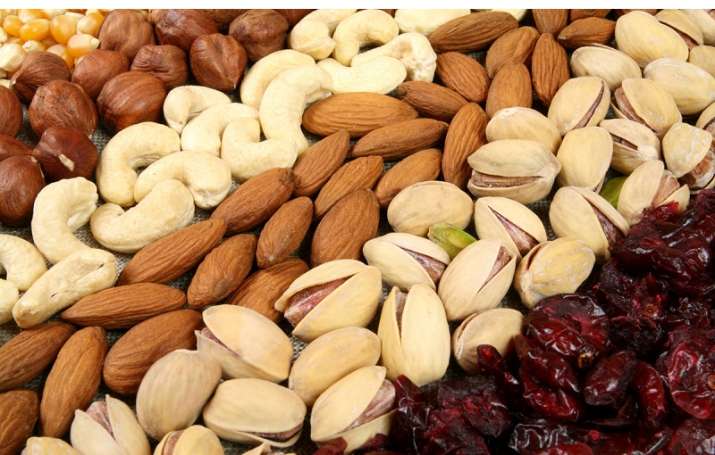 Almonds, cashew nuts, raisins and walnuts are powerhouses of nutrients. They suppress hunger and help boost your metabolism. The nutrients of dry fruits will keep you energized throughout the day and will help in completing work much before the deadline. Soak them overnight and carry it to your workplace.
Gram Dark Chickpea (kala chana)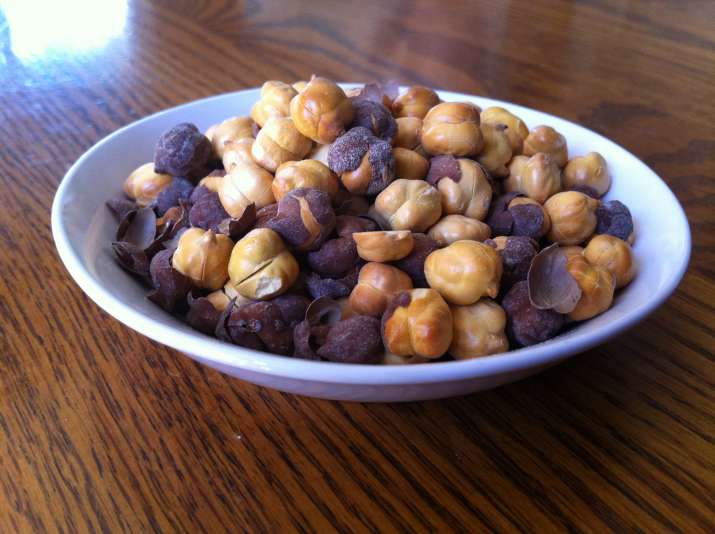 Kala chana with jaggery is the most desi snack and is loved in India. Roasted gram dark chickpea is tasty and healthy option to satiate hunger in office. It is source of protein, iron and fiber and is also low on fats. Sprinkle your favourite chaat masala to add it a spicy flavour. It is also a good combination with tea for those chai addicts.
Whole Grain Biscuits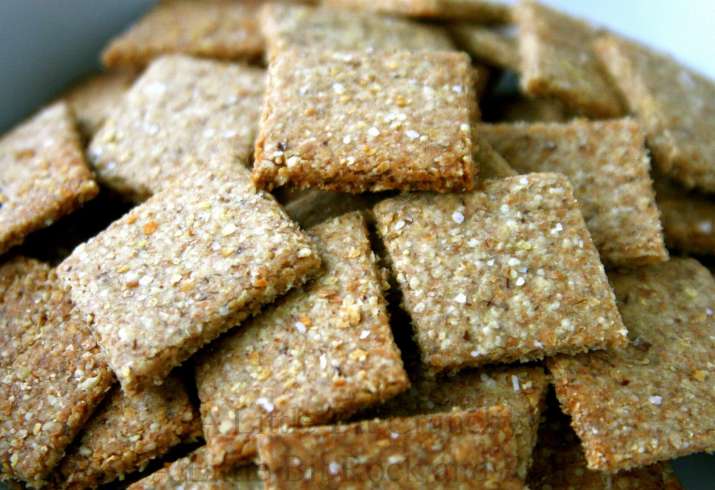 Instead of getting those big, fatty packet of potato chips and then ending up feeling guilty, have whole grain crackers to deal with hunger pangs. Made of oats, whole wheat, flaxseeds and sesame seeds, it is high in nutrients and has everything that will keep you going throughout the day. Chomp on them during tea time and that too guilt-free.