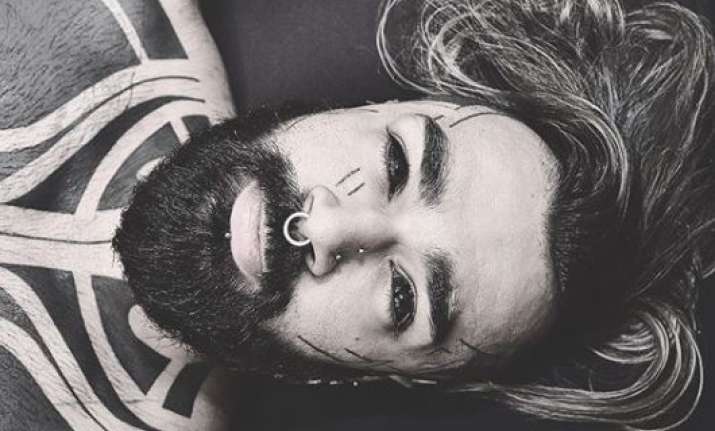 It was not long ago that Canadian model Catt Gallinger was left partially blind after her eyeball tattoo went wrong. Purple tears started coming out from her eyes and since then the model is on a mission to educate people about eyeball tattoo. Now, a Delhi-based tattoo artist Karan King has got his eyeballs inked and he claims to be the first Indian to do so.
The 28-year-old tattoo and piercing artist said that he was ''hungry'' for it and wanted it at any cost. Speaking to indianexpress.com, Karan said that he was fully aware of the risks linked with such body modification. However, he went through it. His Instagram is loaded with his pictures post getting his eyeball tattooed. Karan says that he expected criticism but to his surprise people are appreciating him.
Scleral tattoo or eyeball tattoo involves getting whites (sclera) of eye injected with colourful ink. Different forms of body modifications is gaining popularity among youths. However, such a squeamish practice can have irreversible effects
DON'TS
Don't let anyone tattoo your eyes unless they show you their portfolio and you are impressed.
If you are faint-hearted, don't attempt this
DOS
Do proper research before getting your whites injected with an ink.
Consult a tattoo artist who is experienced and pay attention to the cleanliness in the procedure.
Get your eyes checked before so that you don't have any concern-worthy issues.
Do read articles available on internet. There are plethora of it and all slam this trend.