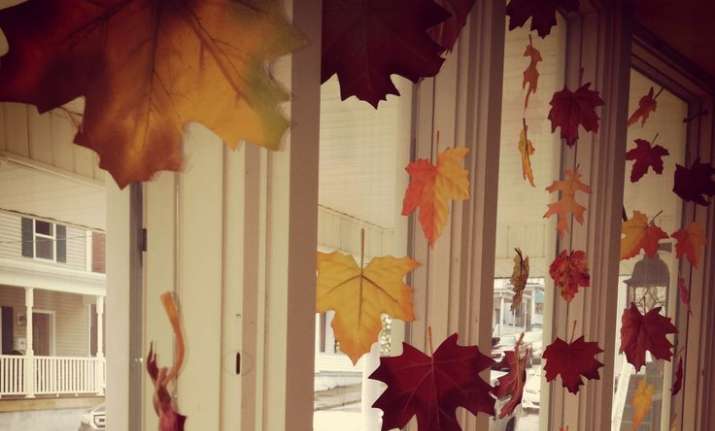 As festive season as kickstarted in style, it is important to ditch those boring ideas of decoration. If you want to give your home a new and fresh look, then just playing with windows will be enough. So this Diwali amaze your guests with beauty of your home. Here are some suggestions which you can carry out this Diwali:
* Wall arts: The easiest way to add a new dimension to your bare walls near windows, can be done with the help of wall decor items like wall arts, that are available in bright colours, prints, patterns and sizes. To make your space more festive, opt for floral patterns and embellished wall arts that are one of a kind. 
* Lanterns: Lanterns are the best way to add a vintage touch to your space. Whether your have a modern house or a cosy space, lanterns always add that much needed charm. Just hang a few lanterns near the windows with fairy lights or candles to add a warm enchanting touch.
* Wall hanging: Wall hangings always come to the rescue when you have nothing to decorate your left out corner walls. This festive season, choose to go a little quirky with wall hangings that are a little out of the box yet add to the vibe of the room. Tasseled and embroidered, sequined and in pastel shades are something you should be looking at that will not let you miss your curtains. 
* Lights: Another way to decorate your windows is hanging garden ceiling lights, keeping faux planters or beautiful flower vase. This will bring in a touch of green to your home and add a colour to your space. Flowers are always a delight and to keep them near the windows will be the ideal choice to make your house more decked up in the most subtle way. 
Did you know that even windows have different categories? From French and conservatory windows to picture windows, all of them play vital role in adding extra charm to your home. While French windows add glamour, picture windows provide excellent lighting as they are visually appealing.
(With IANS inputs)