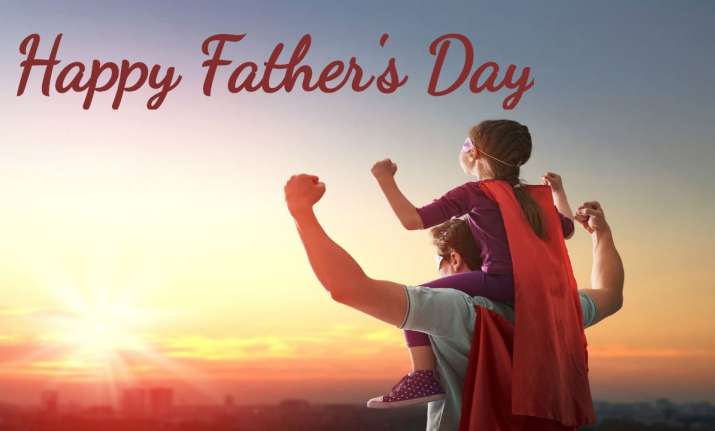 A solid white or navy poplin shirt or smaller tartan with country checks tucked in with a pair of slim fit, stretchable jeans and aviators will keep you in vogue irrespective of your age, said experts.
Here are some style hacks for dad from experts.
​Linen shirts: A crisp linen shirt is an absolute must-have in any father's wardrobe. A millennial father would look dapper in a full-sleeved linen shirt with rolled-up sleeves paired with denim jeans. For a seasoned father, a short-sleeved linen shirt tucked in with clean and clear cut creases would be more appropriate to give him a prim and proper look.
Polos: Polos are extremely versatile. It is recommended, especially for seniors, that they experiment with polos for a fresher optic. They could try saturated brights paired with navy chinos or rugby polos for a family day out and printed polos for an evening get-together. The new age dads could opt for solid polos with denims or chinos for that perfectly well-put look.
Prints: Younger dads could opt for subtle, minimal, tonal prints while the senior ones could try printed shirts with khakis, geometric motifs/cravats.
Belts: The most essential accessory in any man's wardrobe is the belt. The choice of belts is very important. It's time to give up on the conventionally formal metal buckle belt and instead move towards matt finish leather belts that are slightly more vintage in appearance.
Denims: The younger dad could go for denims with a medium to heavy wash accompanied by mild distress along with plaid. The older ones should opt for cleaner, mid-washed to rinsed jeans that could be clubbed with a solid shirt, tan belt and leather boots.
Khakis: From its origin to its sturdiness, khaki beautifully blends into the Indian man's wardrobe. Be it the khaki-based checks or brown tartans, they go well with Indian geography. The younger dads could go for earthy shades, be it mud-brown or maroon with bigger checks paired with desert boots. The seniors could bring alive the perfect urban escape by adding a dimension of adventure amidst wilderness and greens by toning up the olives in their khaki collection. 
Invest: Divulge in live-forever pieces like a good white oxford shirt, premium indigo denim, leather bomber, cable knit sweater, pure wool suit and a navy blazer. Keeping the colours sans fuss and masculine for these timeless pieces will keep your looks sharp.
Accessorise: Once done with the investment pieces, splash out on must have accessories that take an outfit from average to absolutely smoking. Get yourself a stylish watch, followed by a simple and clean leather bracelet and a belt. Then spruce the timeless navy blazer with a pocket square, and silk woven tie or a scarf.
Do not get into brand overdose: Over-branding yourself may make you look like 'insecure dad trying to be cool'. While a subtle logo on the cuff or pocket can add a decorative touch to a shirt or a plain tee, a statement-brand word should never be visible from far. Instead stick with garments that look expensive because of their impeccable quality of material / craftsmanship and fit. These would any day portray a far better style message to a viewer.
(With IANS Inputs)